Meet Cyndi and Danny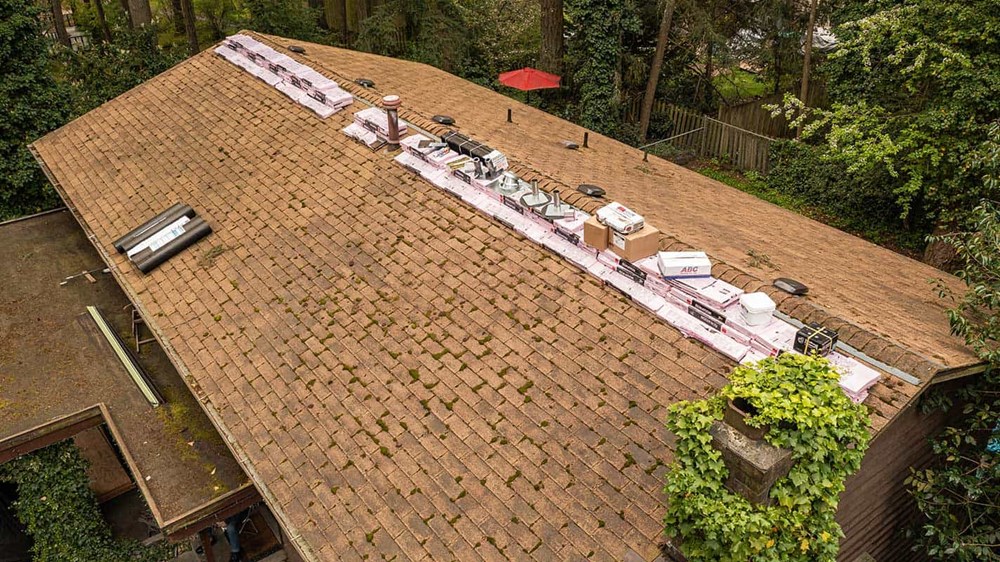 Cyndi and her husband Danny own and run Cyndi's Place, an in home childcare service in the May Creek neighborhood of Newcastle, WA. Cyndi and Danny first opened their doors after Danny retired early due to disability and when Cyndi decided she wanted to offer a better kind of childcare in their community. When they first opened their doors their service included their grandchildren, now well into their teens. Since then Cyndi and Danny have become pseudo grandparents to all the families that are part of Cyndi's Place.
Over the years families have found Cyndi's Place to be an invaluable addition in their lives. Their children are not just nurtured and cared for while attending Cyndi's Place, but are loved and supported well after they "age out". Recently, Cyndi attended a graduation ceremony for one of her previous kiddos. That is just who Cyndi is, a consummate nurturer that finds a forever place within all her families, grounded in support and care, creating a larger family within her own community.
During the Pandemic Cyndi made the decision to offer greater flexibility with her childcare service to better serve the families of Newcastle. This meant restructuring and in same cases lower rates while at the same time offering more flexible hours for families. The families were beyond grateful for the changes. More than that, they wanted to show their gratitude while supporting Cyndi so they nominated Cyndi's Place for the Peace of Mind Program.
We were honored to help these families and the community show Cyndi and Danny some of the love they have provided the community of Newcastle through the years.
Cyndi's Place feels like one of Newcastle's best kept secrets except we have met so many families that have also used them through the years and also love them. Every previous family we meet says Cyndi and Danny are like a bonus set of grandparents. She is so loving and kind. She treats every kid like her own grandchild.

CYNDI'S PLACE FAMILIES
This project was exciting to bring to life. The roof installation itself took 4 days and included much needed repairs to some of the roof deck as well as the carport. Using 20 pieces of plywood and a 22LF 9x2 solid wood beam, the crew was able to replace water damaged areas around the chimney, over the bedrooms, and along the carport. Once the roof was repaired the crew was ready to install a new roofing system on Cyndi's Place.
Using Owens Corning products, generously donated by the manufacturer, to complete the new roof, the crew started by using Titanium X30 hybrid underlayment along with ice and water around roof penetrations, like the chimney. Once the underlayment was in place the crew installed Duration® Shingles in Brownwood along with Owens Corning ProEdge® Hip and Ridge Shingles. The beautiful brown hues of these shingles highlighted the natural brown of the home's siding and brought natural dimension to the roof.
Completing the upper roof, the crew set to work installing a new single ply membrane over the carport that was provided by our material supplier ABC Supply. Since the carport roof is flat a roofing material that will hold up against standing water is ideal. New scuppers for drainage and cap metal completed this section of the project.
The gutter crew came in after the roof was done to complete this project as a surprise to Cyndi and Danny. Our partners donated the beautiful musket brown gutter material to complete this new 5K gutter system with 2x3 downspouts. Having noticed that the old gutters were sagging and pulling away, we decided to go ahead and replace these for Cyndi's Place, ensuring that the roof AND gutters will continue to protect the home for years to come. This is especially important because their house is like home to several children during the week as part of Cindy and Danny's in home childcare service.
With the new roof and gutters installed, the couple can continue to provide outstanding care for every child at Cyndi's Place!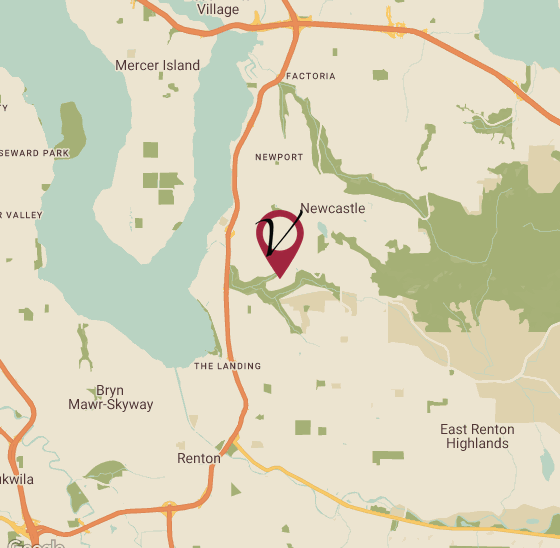 Project Specs
LOCATION: Newcastle, WA
ROOF TYPE: Composite roof with Single Ply Membrane carport
ROOF PITCH: 4/12
SHINGLE TYPE: Owens Corning Duration ®
SHINGLE COLOR: Brownwood
GUTTER TYPE: 5K gutters with 2x3 downspouts
GUTTER COLOR: Musket Brown
PROJECT NOTES: The crew replaced plywood roof decking in areas where the roof had previously and recently shown signs of water penetration around the chimney and upstairs bedroom. These much needed repairs ensured the new roofing and gutter systems had an adequate substrate to fasten to. The carport also showed signs of extensive water damage and required a new beam as well as new plywood before roofing could continue.