providing roofs to families in need at no charge!
Our Peace of Mind Program is one of the ways that we fulfill our mission "to serve and care for our neighbors". We strive to create a long-lasting, positive impact in the communities we live and work in, across the Puget Sound. Every year Valentine Roofing installs new roofs, free of charge, for families and community members in need. Participants are nominated by someone within the community here on our website using the nomination form below.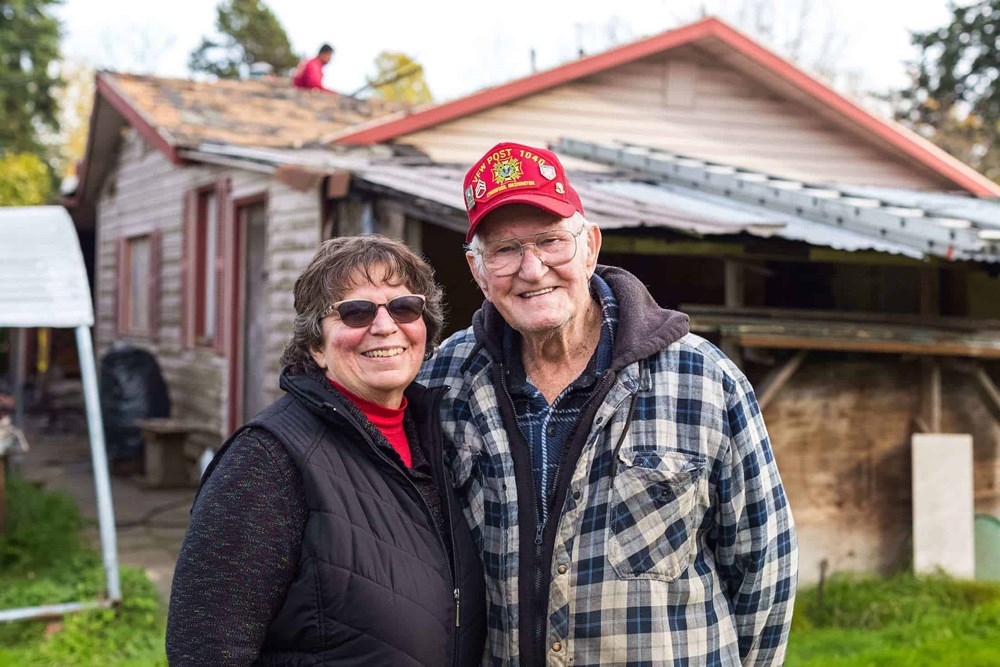 How Our Community Helps Yours
With the gracious support from roof shingle manufacturer Owens Corning, local roofing suppliers, disposal companies, and others, we are able to provide a free roof installation for every Peace of Mind Program participant. Each new roof installation includes new roof shingles, all needed roofing supplies, disposal of the old roofing materials and roofer labor.
Using our expertise as Puget Sound roofing experts, we ensure that every roof will keep participants and their families warm and safe for years to come. Oftentimes the work performed goes well beyond roofing, depending on the needs of the family and the condition of their home. Our program alleviates an often-overwhelming need for families thus providing at least some peace of mind in otherwise trying times.
Join our mission and make a difference in the life of someone in your community today with a free roof replacement. To nominate someone you know for our Peace of Mind Program, please fill out the form below.
Nominate a neighbor for the peace of mind program