Meet Dawn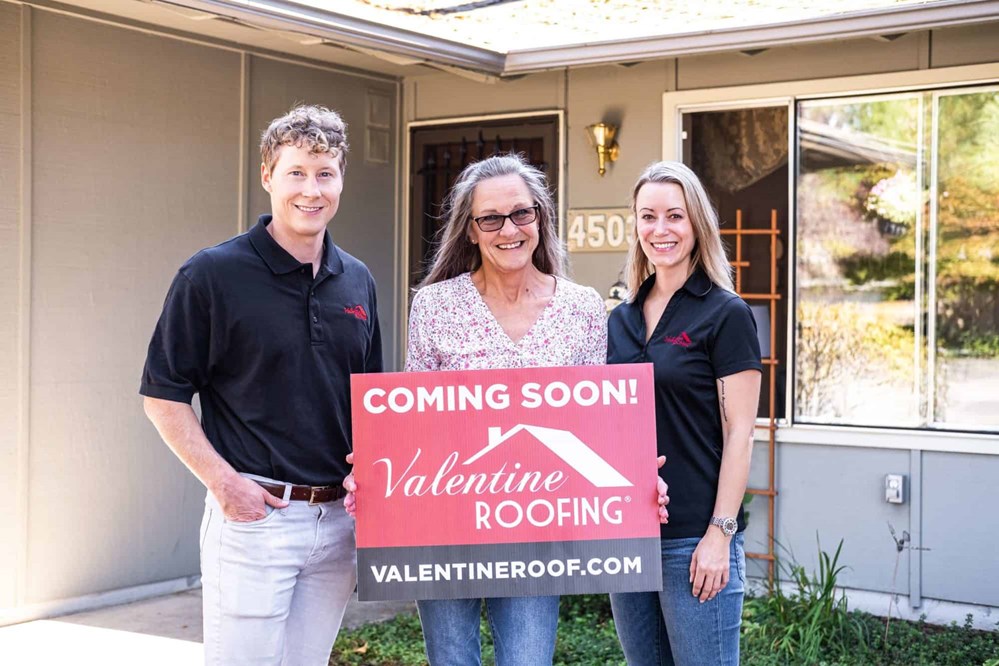 Meet Dawn Crnich, our latest Peace of Mind participant who's deeply rooted in her local Renton community! Our team learned that her grandfather was even once the Mayor of the town. Her family has clearly been the driving influence behind her love of the area, with most of them still living close by. Dawn was nominated by her brother Michael after she suffered from medical issues resulting in 7 hospital stays and 5 surgeries. He told us that Dawn "only gets about 32 hours a week at her job so she only received partial Family Medical leave and is currently buried in a mountain of debt due to these medical issues. With the help of her family, Dawn is pecking away at paying for everything but isn't in a position to see the light at the end of the tunnel for the foreseeable future...her roof is currently leaking and causing the sheetrock in her kitchen to sag." We learned that this particular leak actually began when Dawn was in the hospital recovering from one of her surgeries. When she came home water was pouring out of the light fixture in her kitchen. When our team met Dawn at her home, we could immediately see why her brother speaks so highly of her. She's extremely friendly and inviting, making us all feel instantly welcomed. Our ultimate goal with this project is to help keep Dawn exactly where she wants to be, in her home and close to family.
Dawn is a kind and giving person that would be a deserving recipient of your very generous Peace of Mind program. She is loved by her co-workers and patients."

Michael J.
The entire Valentine Roofing team was excited to breathe life back into the home that means so much to Dawn. Getting right to work, the crew began tearing off the old roofing material. The old shingles were worn from the elements, with visible moss growth and granule loss. It was apparent that this replacement couldn't have come at a better time, right before the wet Fall weather moved in.
With all of the old roofing material removed, the crew set to work inspecting the condition of Dawn's existing plywood. Knowing of the leak that occurred before in her roof, they looked for areas that were damaged by the water penetration. Several sections of plywood were splitting and separating. Those areas were replaced with new CDX grade plywood, giving the new roofing system a sturdy and solid surface for exceptional installation strength.
With the old roof completely torn off and the damaged plywood replaced, the crew was able to start installing the brand new roofing system, featuring the Owens Corning Duration Shingle® in Quarry Gray! The shingles, shingle accessories, and underlayment were were all generously donated by our partners Owens Corning. The crew replaced all of the outdated ventilation, creating a new continuous ridge vent that will allow for far superior airflow through Dawn's attic space. Then the new skylights were set in place completing the new roof system.
Once the roof was complete the team turned their attention to the woodshed roof as well as the damaged drywall inside the home. Now Dawn can move forward in her recovery without any additional to-do's on her list!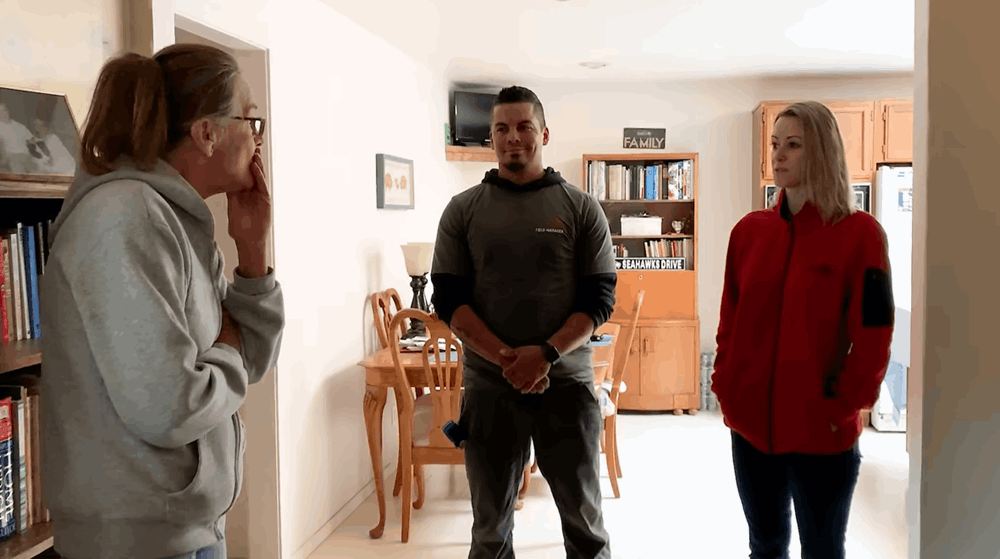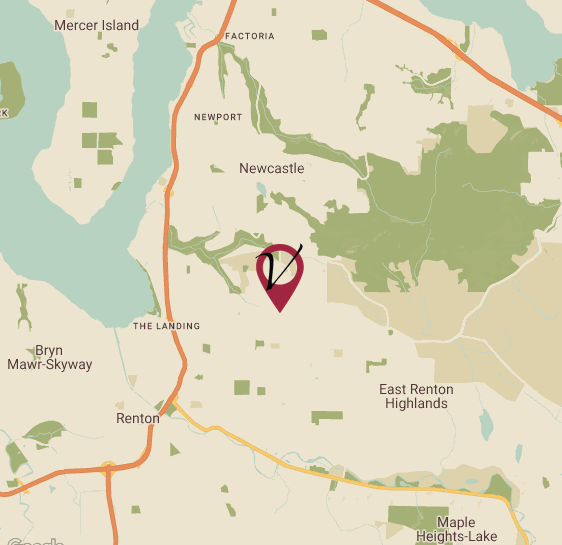 Project Specs
LOCATION: Renton, WA
ROOF TYPE: Composition Shingle
ROOF PITCH: 4/12
SHINGLE TYPE: Owens Corning Duration ®
SHINGLE COLOR: Quarry Gray
PROJECT NOTES: Wood shed reroofed with corrugated metal. New Drywall installed in kitchen where leak damage occurred.