Meet Gabby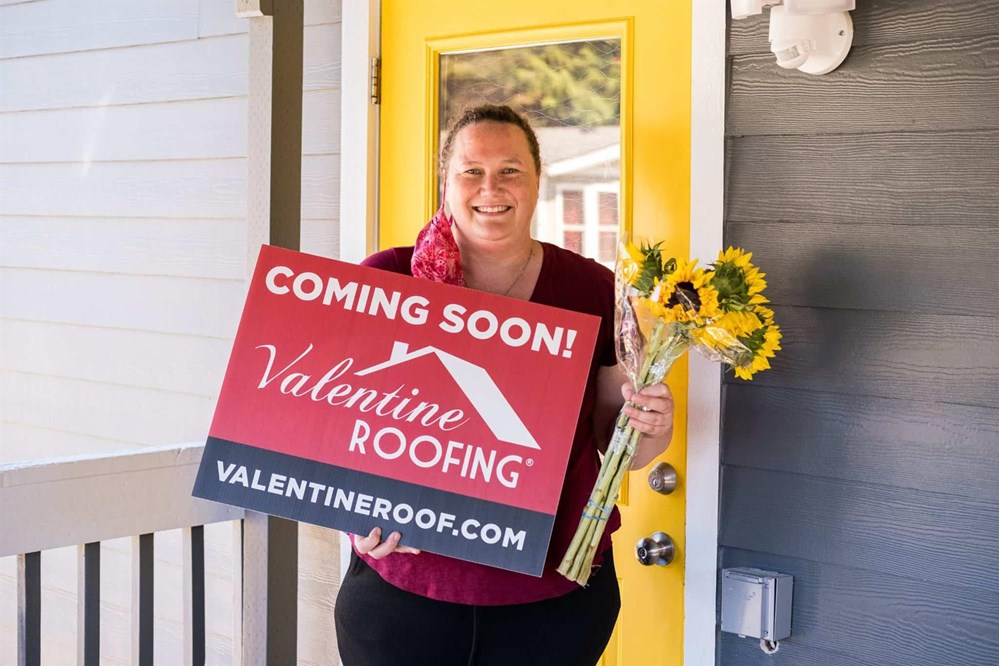 Gabby Cullen is a single mother that is dedicated to safe housing within her community. As a housing coordinator for St. Stephen Housing Authority, Gabby helps to find transitional and permanent housing for families and individuals in need. She works hand in hand with her clients to find resources when necessary and spearheads community events.
When Gabby first relocated to the Seattle area with her children, they were in need of housing that was affordable and accessible. Gabby was then introduced to the St. Stephen Housing Association, where she took an opportunity as one of their property managers. This provided her and her children with free housing, enabling her to work hard and finish up her education at Evergreen State College. Once finished she began to look for affordable housing off-site so that she could move into a new role at St. Stephen Housing Authority. They were able to find a home in Auburn that was perfect for them. She then moved into the housing coordinator role with St. Stephen, where she's able to help others in need. While at the same time moving into her new home.
Gabby's roof is over 20 years old with leaks near her skylights and in several other places. The roof is in rough shape, at the end of its life, and due for a major upgrade. Despite her recent advancement at work, Gabby was not able to afford the cost of a new roof. When her colleague, Gina, found out about her situation she quickly nominated Gabby for the Peace of Mind Program. Gina let another colleague, Ann, know about the nomination as well. Both Ann and Gina had recently had their own roofs replaced by Valentine Roofing.
When first meeting her, we learned that Gabby is a highly talented artist making incredible sculpture creations when she isn't helping other single mothers find safe housing. It became clear immediately that Gabby was a special person with a big heart for others.
Gabby's done a lot for the community, and everything that she does, both for St. Stephen Housing and the people in the community. I felt it was her turn to get something in return.

GINA K.
Gabby's Peace of Mind
Site Forman Rene and his crew installed a roofing system that was designed to protect the roof of Gabby's manufactured home. The construction of manufactured homes requires specific materials for longevity and durability.
Before installation of the new system could begin, the 20+ year old roof and all of its aging materials had to be removed and disposed of. The roof had several previous repairs, resulting in many different shingle types n the roof. Penetrations over the porches had begun to leak and the porch roof deck was molding. Missing and de-laminated shingles along with rusted and failing flashings caused several leaks around the skylights and other parts of the roof.
Once the old roof was removed, the crew replaced several pieces of water-damaged plywood with brand new CDX for a safe and sturdy roof deck. Because of the low slope of Gabby's roof, the project called for Ice and Water Shield over the roof deck for an additional line of protection against wind-driven rain. The team installed WeatherLock Mat, a non-granulated ice and water shield which allows for a strong and watertight seal between material layers. Titanium X-30 underlayment is the next layer of material added, providing exceptional walkability during installation (even with moisture present) while protecting the roof deck from moisture. This type of installation is an exceptional defense against the high volume of rain and moisture we see here in the Pacific Northwest.
New Duration shingles (which have the highest consumer rating of any composite shingle on the market) were installed over the majority of Gabby's roof. Along with the major roofing components, Rene and the crew replaced all of the vents, flashing, drip edge/cap metal, and any other accessories with sleek color-matching black components. The crew also used 60 mil PVC in white over the two porch sections on Gabby's home to accommodate the nearly flat slope. Attached by heat welding, the new PVC membrane is the perfect material for Gabby's flat roof areas over her porch.
Gabby's roof features 4 skylights. The crew reflashed the skylight curbs before placing new TAM 2x4' skylights on the roof. Skylights bring in a lot of natural light to the home.
To cap it all off Gabby received new white 5k seamless aluminum gutters. This new system is a serious upgrade from her previous, leaking gutter system. One that was missing end caps and has mismatched elbows and accessories. The new gutters are a perfect touch to frame the beautiful new roof.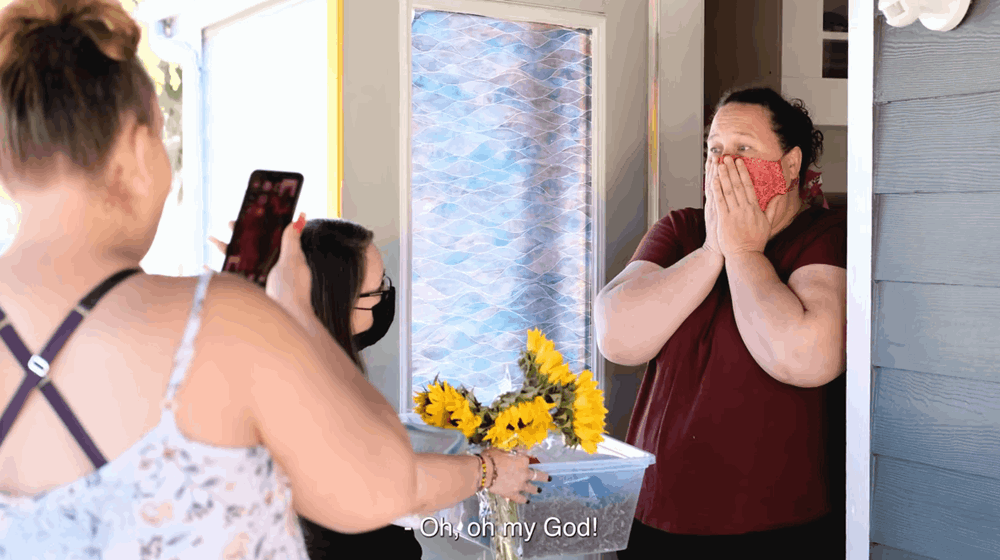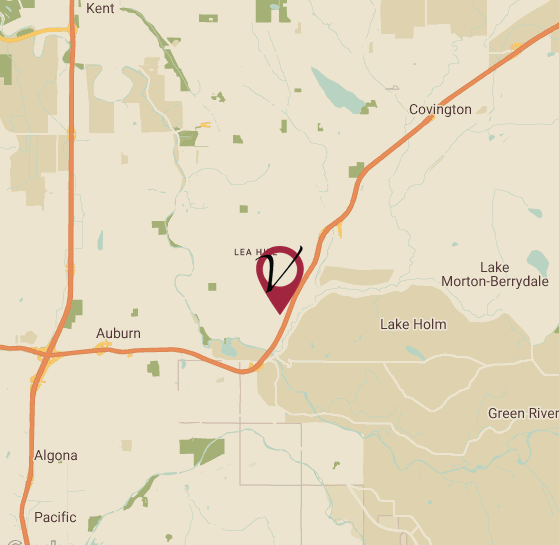 Project Specs
LOCATION: Auburn, WA
ROOF TYPE: Combo - Composition Shingle and PVC
ROOF PITCH: 4/12
SHINGLE TYPE: Duration® Shingle
SHINGLE COLOR: Estate Gray
PROJECT NOTES: While the majority of the roof is not considered low slope we installed ice and water underlayment because this is a manufactured home. The front and back porches both feature nearly flat roofs. We installed a single ply membrane on these areas. The four skylights were reflashed and replaced with new, oversized 2x4 skylights. The old gutters were missing end caps and other accessories resulting in leaking. We replaced the gutters to better protect the new roof.