Meet the McBride Family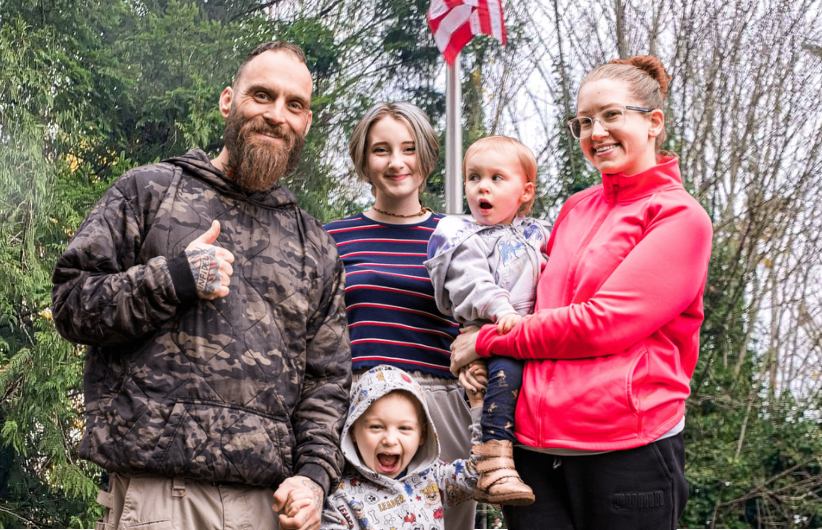 Shay and Seth McBride purchased their current home in 2016 after a major financial setback that resulted in the loss of their previous home and left them homeless for a period of time. Their new home was in need of some repair so the couple took it upon themselves to do as much of the needed renovations as possible. Unfortunately, the repairs needed for their home went well beyond the cosmetic fixes the couple originally prepared for. The roof itself was leaking causing mold in the attic and walls. The old roofing material was failing after a major winter storm created a pathway for water into the house. The leaking roof also damaged the attic insulation. After several contractors refused the job and the McBrides' HOI rejected their claim (after initially accepting it), the family was left with little option for repairing the roof. Their funds were tight as they have a set monthly income from Seth's disability. Once again the family found themselves in a desperate situation.
Seth is a combat veteran that served in the US Army during Operation Homefront. During his service, Seth suffered a traumatic brain injury from an incident involving IUDs. His deployment and time in the service resulted in other lasting medical conditions as well, earning Seth a 100 percent disability rating with the VA. Despite his medical conditions affecting his daily life in many ways, Seth pursued his culinary passion after his discharge from the Army and turned his gift into a blessing for others. Working with various organizations Seth uses his skills to cook meals for hungry families and community members in need in and around Granite Falls, WA. Seth is not the only McBride family member that is passionate about serving their community. Shay is an active member of the local Granite Falls Buy Nothing Group on social media. She uses the group to help community members find resources and also receives donations for the family to help feed hundreds of locals through the food insecurity resource that Seth also volunteers for. Shay is also passionate about her services in helping others avoid homelessness through Volunteers of America. She has recently faced her own medical struggles limiting her ability to focus on much else let alone the ongoing battles with their home. Their dedication to others inspired the whole community of Granite Falls to step up and find a way to help this family. The McBride family received over 35 nominations for a new roof through the Peace of Mind Program.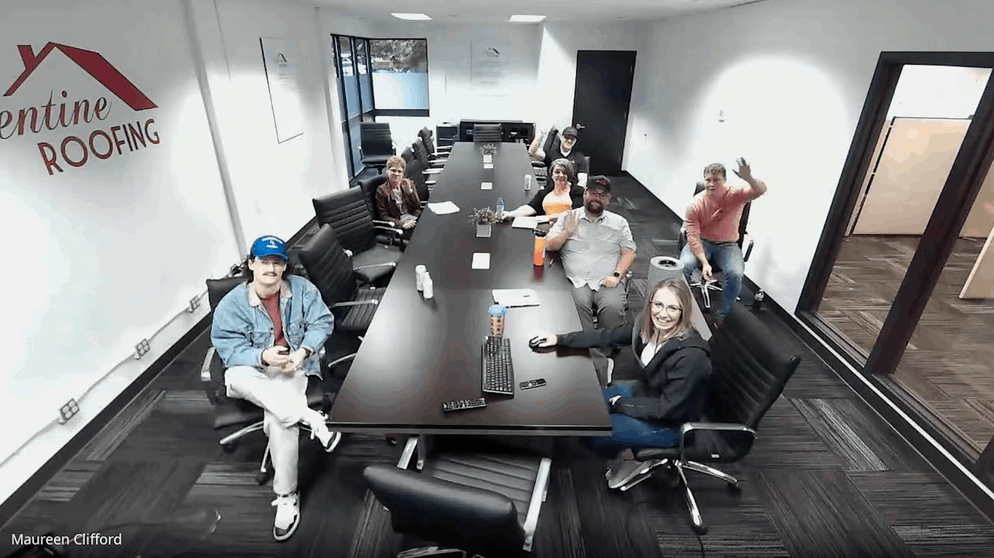 They are a very kind, giving, and hardworking family. They do so much for others, it would be wonderful if they in turn were blessed as much as they bless others.

CORRINE W.
These are really good people they give a lot of back to the community with volunteer work and feeding the homeless.

LISA O.
They are always pouring out their skills and time to the Granite Falls community. Without a question, they will help in easy and hard situations.

JAMIE H.
Knowing we wouldn't be like other contractors that walked away when the family needed help most, our team put together a comprehensive project for the McBride family. A project that would address ALL the family's needs. Like the roof leak, ensuring the right material was used to avoid leaks again in the future, and mitigating some of the mold issues in the home. We relied on the expertise of our partners at Mold Solutions Northwest to identify the root causes of the mold and create a comprehensive plan to reduce existing mold and avoid mold in the future. The plan included replacing compromised attic insulation, replacing affected areas of the roof deck as well as installing two new exhaust vents. The new vents will eventually hook up to interior exhaust fans in the kitchen and laundry space, moving moisture out of the home. Working with our local roofing supplier, Beacon Roofing Supply, as well as a FLEX®, a PVC manufacturer, we secured PVC membrane, along with matching accessories, to install the right roofing system for the McBride's flat roof.
This roof was one of the most complicated Peace of Mind projects to date. The entire project took 10 working days to complete with a few days taken off between for weather. Extensive roof deck damage resulted in nearly an entire re-sheet of the roof deck. Attic insulation was replaced as needed to remove affected materials. The crew also came across fascia and trim boards that needed to be replaced or in some cases just added. Once the old material was removed Shay said the house smelled "so much better." The crew installed the new roofing system featuring FLEX® PVC. This material withstands ponding water and is meant for flat roofs and will keep water out of even the most vulnerable areas. At the crew's recommendation, we decided to replace the gutters as well. The old gutters were pulling away from the fascia and we were not able to re-secure them once the new fascia had been installed. New gutters will catch water runoff and divert it away from the home's foundation. The new roof looks beautiful and more importantly will protect the home and family from snow, wind, rain and so much more.
With one of the McBride's biggest roadblocks out of the way, they can refocus on their health and their passion for helping others. We hope the peace of mind found in this project will revitalize one of their biggest dreams. Seth has always wanted to open a restaurant focused on helping underprivileged youth. By learning life skills in a restaurant setting, like cooking, food service, restaurant management, and more, under-served youth can find direction and purpose, helping to guide their life to a healthy track. Seth said another focus of this restaurant would be to fight food insecurity by feeding community members in need.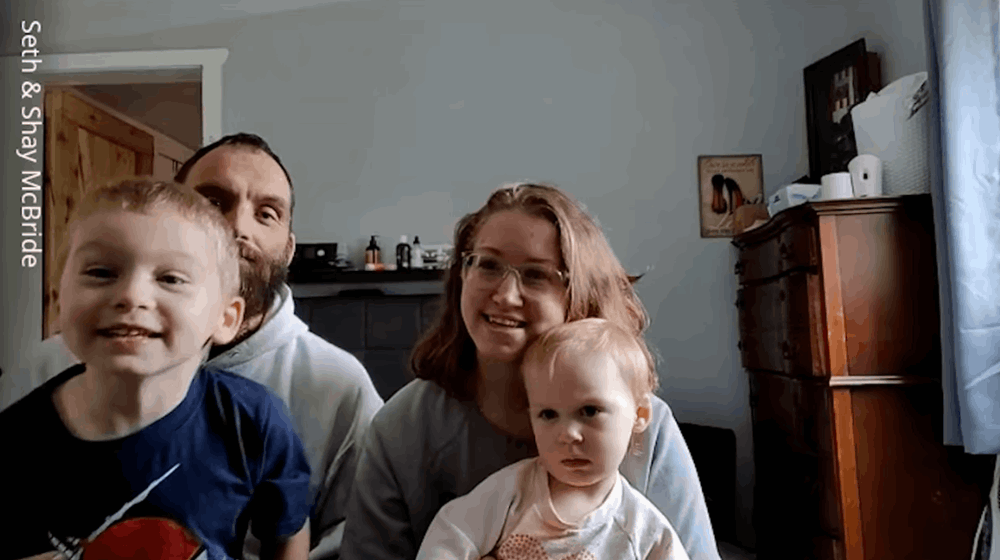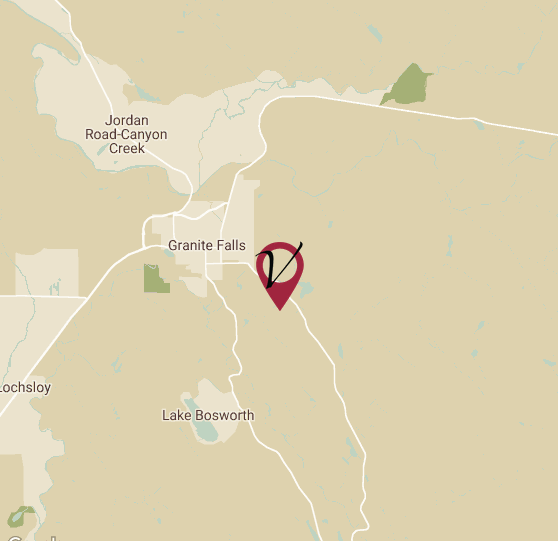 Project Specs
LOCATION: Granite Falls, WA
ROOF TYPE: Flat Roofing | Single Ply Membrane
ROOF PITCH: Flat
MEMBRANE TYPE: FLEX® PVC
MEMBRANE COLOR: Charcoal Gray
GUTTER TYPE: 5K Aluminum
GUTTER COLOR: White
PROJECT NOTES: New batt insulation was installed to replace attic insulation affected by mold which was in part caused by an ongoing roof leak. The damaged sections of roof deck were repaired using CDX plywood.