Meet The Community of Olalla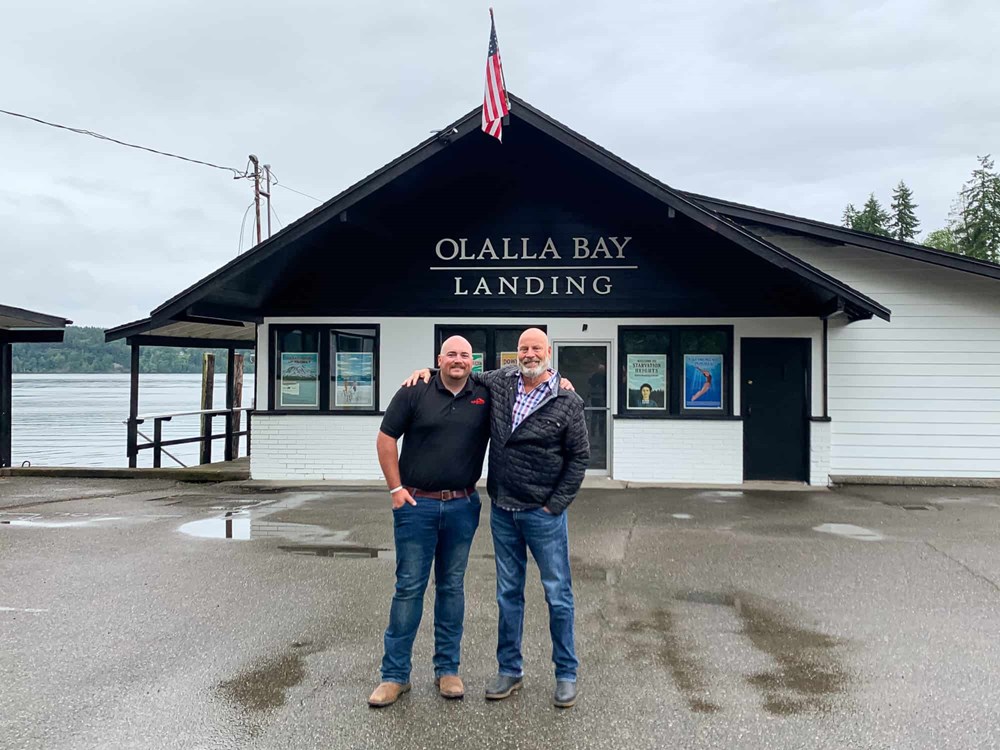 Olalla is a picturesque community in rural Kitsap county. Nestled between the Southworth Ferry and Gig Harbor, you will find this community along the shores of Olalla Bay. When the Pandemic of 2020 struck a beloved landmark, Al's Market closed its doors for good. Al's closing devastated an already isolated town with minimal options for community gatherings. This location is the historic home of community events like the original Polar Bear Plunge and other holiday festivities. In fact, this area is so well known that it is often referred to as downtown Olalla by many residents. The location housed two historic buildings. One was the old post office and is adjacent to the old market. After the post office relocated that building became storage for Al's. Many locals had not stepped foot in the building for decades. With one of the only locations for gathering now closed permanently, many feared this space would be lost from the community forever. Olalla local and community lover, Gregg Olsen stepped in and partnered with Positive Olalla Projects (POP) to reimagine the location and bring a community space back to the area. Ultimately helping to bring the community back together, in spirit and in person.
The idea of what a community space can be in a rural community, I think it's essential... I think some of the beauty of the area would have really been lost...and I kind of thought if we don't have a place where we could gather and be together, we don't have Olalla.

GREGG O.
Honoring the natural colors of Olalla Bay, we installed the Owens Corning Duration Designer Shingle in Pacific Wave (aptly named). The patented tri-blend color in hues of blue and gray capture the essence of the Bay and compliment the surroundings perfectly. Plywood was installed over the existing shiplap roof deck to provide an adequate substrate for the underlayment and shingles to adhere to properly. Because the building did not originally have gutters our project included new fascia and gutters to control water runoff. Knowing this building was being updated to house community meetings and events after many decades of storage meant that we needed to ensure the new roof system would protect the building for years to come. Added care was taken and additional protections were used to ensure debris did not end up on the beach below or in the waterway. While this was tricky given the tidal swings in the area, our crew was up to the challenge, keeping the beauty of the spillway and adjacent Olalla Bay preserved.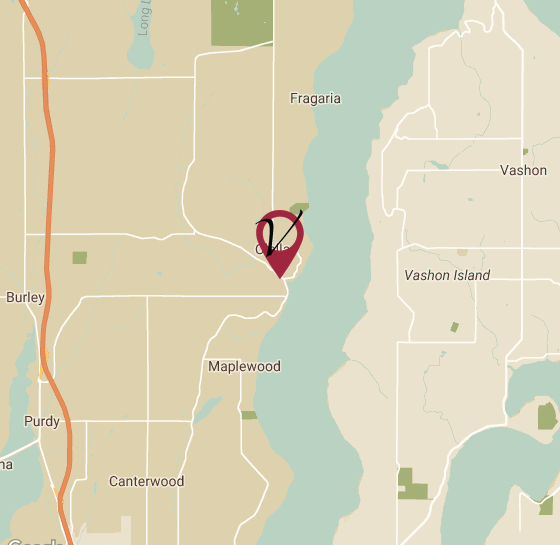 Project Specs
LOCATION: Olalla, WA
ROOF TYPE: Composition Shingle
ROOF PITCH: 4/12
SHINGLE TYPE: Owens Corning Duration Designer ®
SHINGLE COLOR: Pacific Wave
GUTTER TYPE: 5K Seamless Aluminum Gutters
GUTTER COLOR: Black