Peace of Mind Program Gives Free Roof to Local Health Care Hero Lisa Long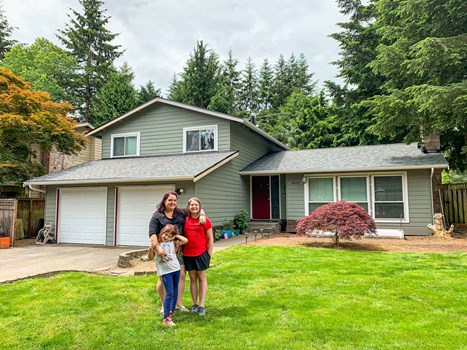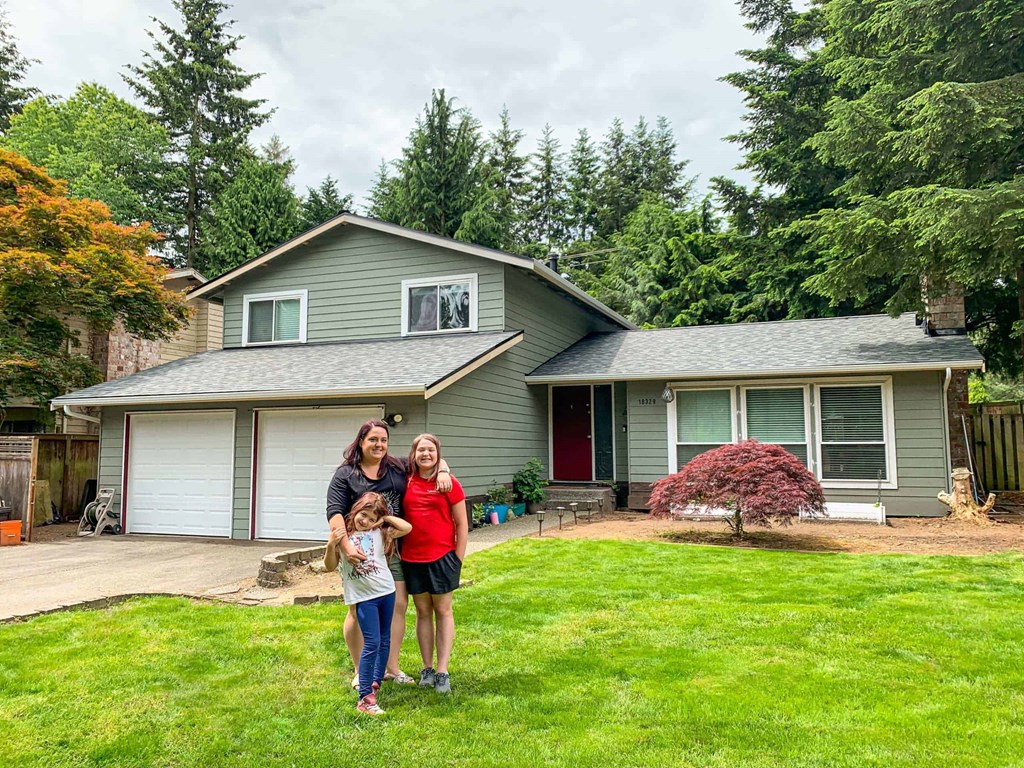 We recently completed a Peace of Mind project for a local health care hero and single mother of 2. Lisa was nominated to receive a free roof by her neighbor and mom, Robin. Lisa is always finding ways to support her neighbors, her community, and her loved ones. Despite working 12 hours shifts at EvergreenHealth Hospital Lisa still finds time to raise funds and put together care packages for other health care workers on the front lines of the Pandemic in New York. Her passion for health care is evident in her support and mentoring of young nurses. She has even picked up extra shifts during the pandemic to ensure patients are well cared for.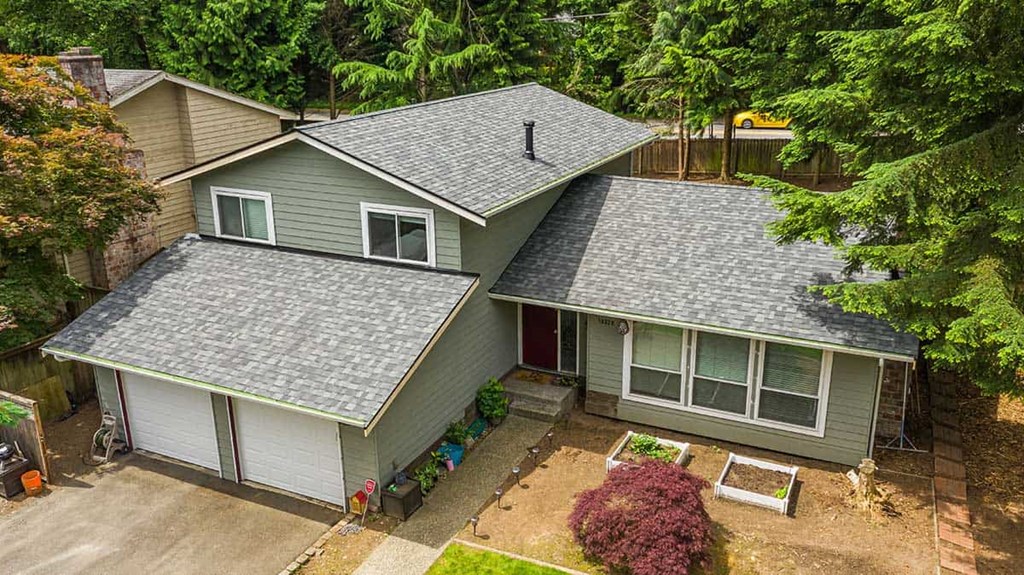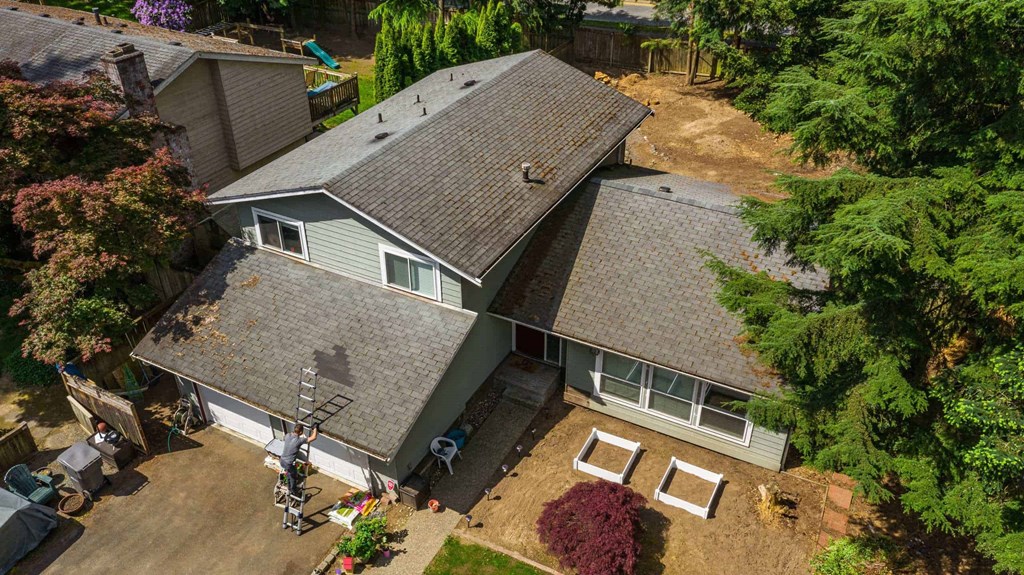 Robin told us that "a year ago, bought a house...that had been almost completely destroyed by the owners and their lack of care for their home or yard. She's put in countless hours making this home beautiful inside and out but is in desperate need of a new roof as it hasn't been replaced in over 30 years." Our estimator Rob went out to assess the roof and gutters so that we could put a plan together to help Lisa. It was clear that after 30 years of neglect, her roof was in rough shape.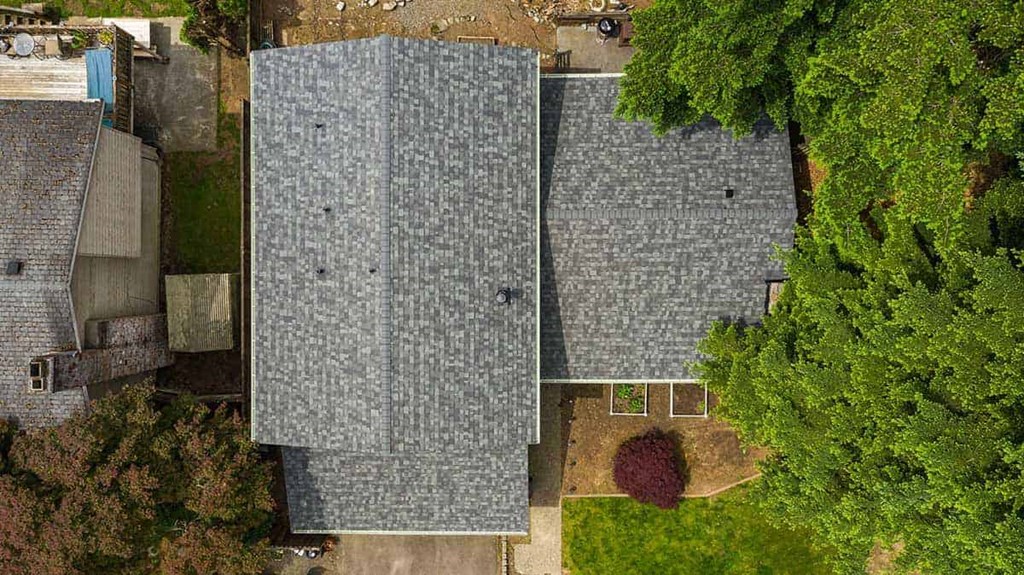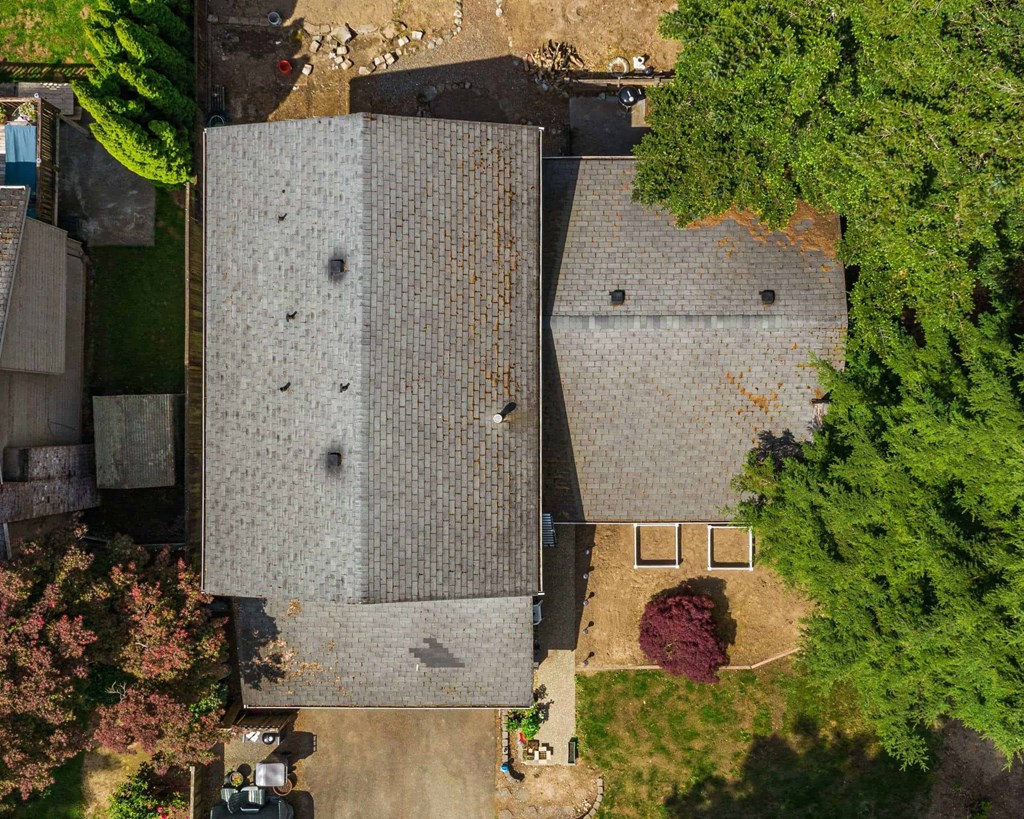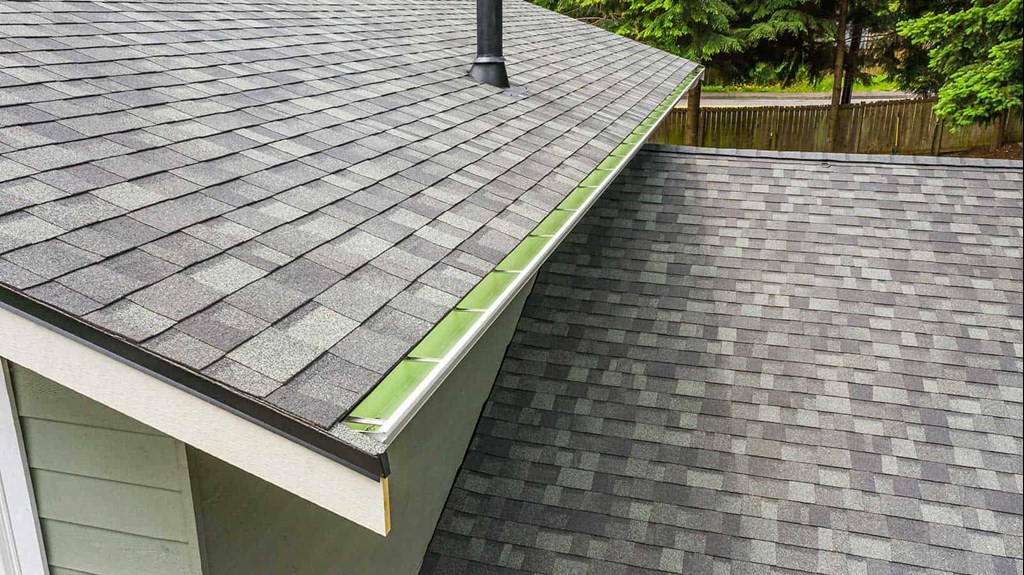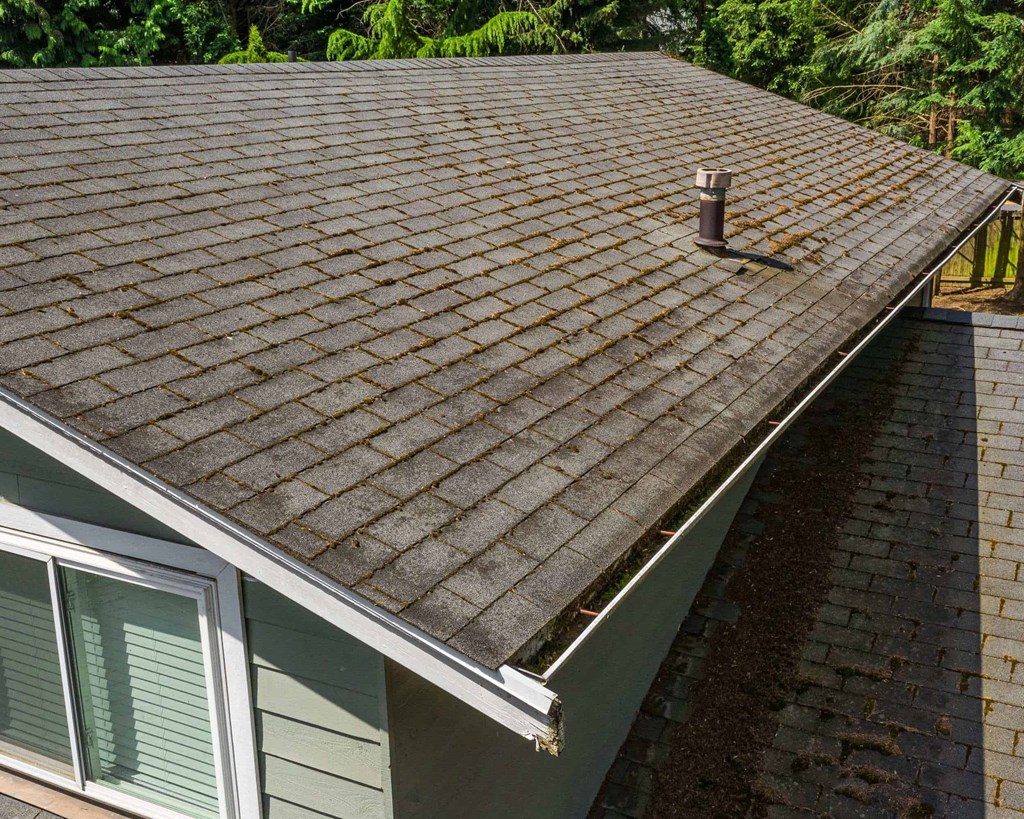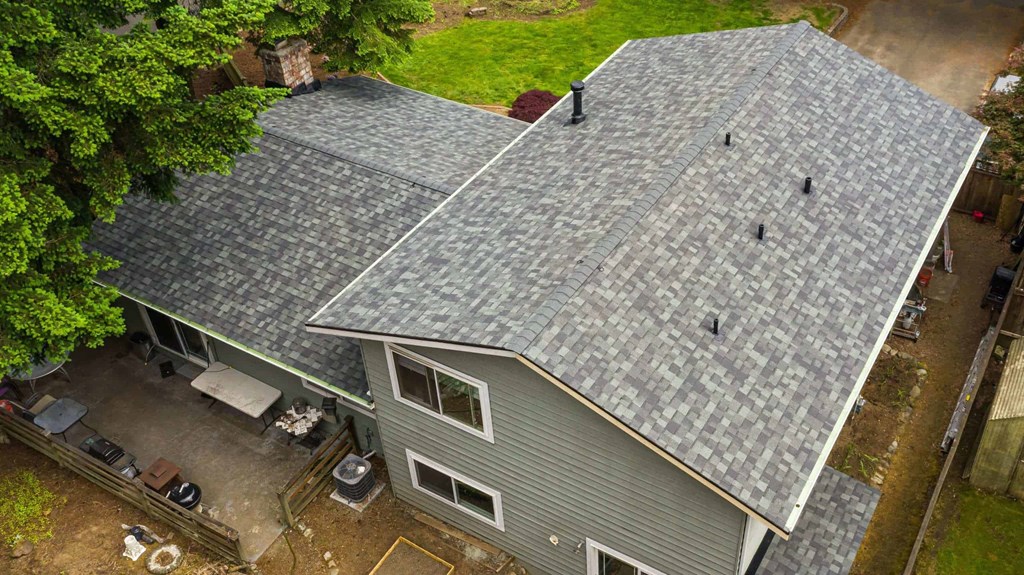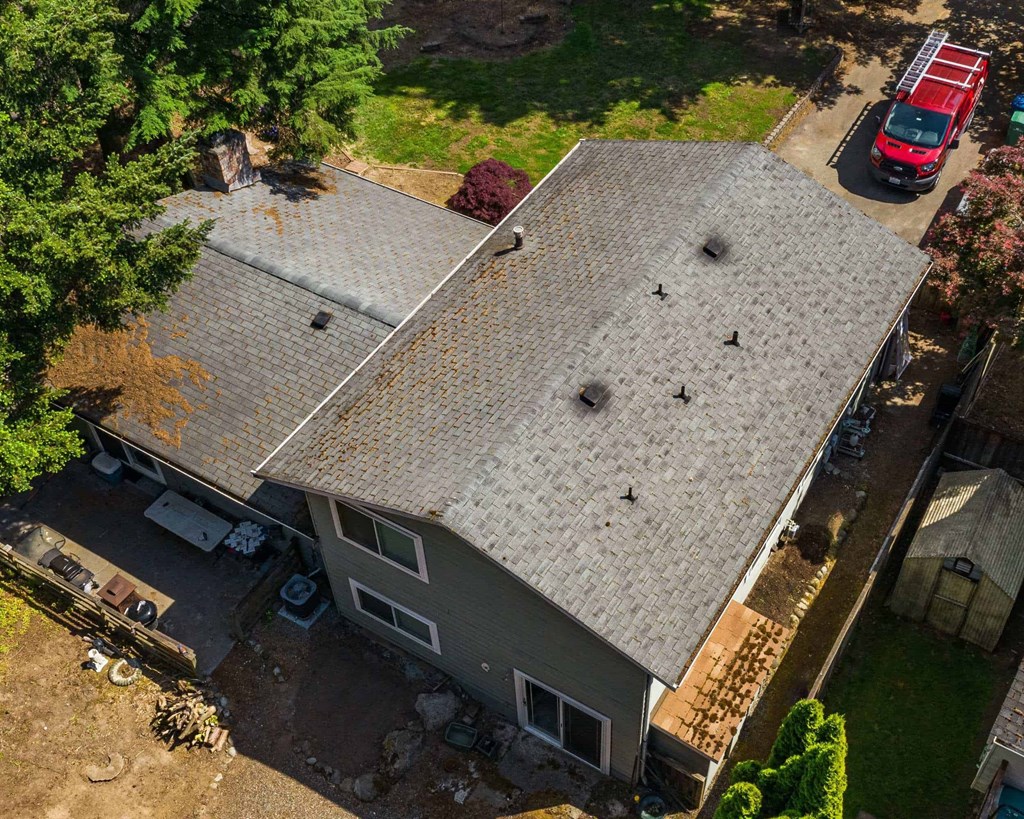 Our roofer crew removed the old roofing material and was able to identify areas of the decking that needed repairs due to rot. All the fascia board as well as barge board was weathered and no longer in great shape. We replaced all the rotting and failing wood so that the new roofing and gutters would have a solid substrate to attach securely to. Covering her roof deck with the Titanium® X30 underlayment, we proudly had a hand in developing, was the best choice for her Northwest home. We installed Owens Corning Duration® in Estate Gray, which Lisa chose during her initial appointment with Rob and completed her transformation with a new gutter system custom created on-site for her home. Now her failing roof and falling gutters are updated and ready to protect her home and her family for years to come!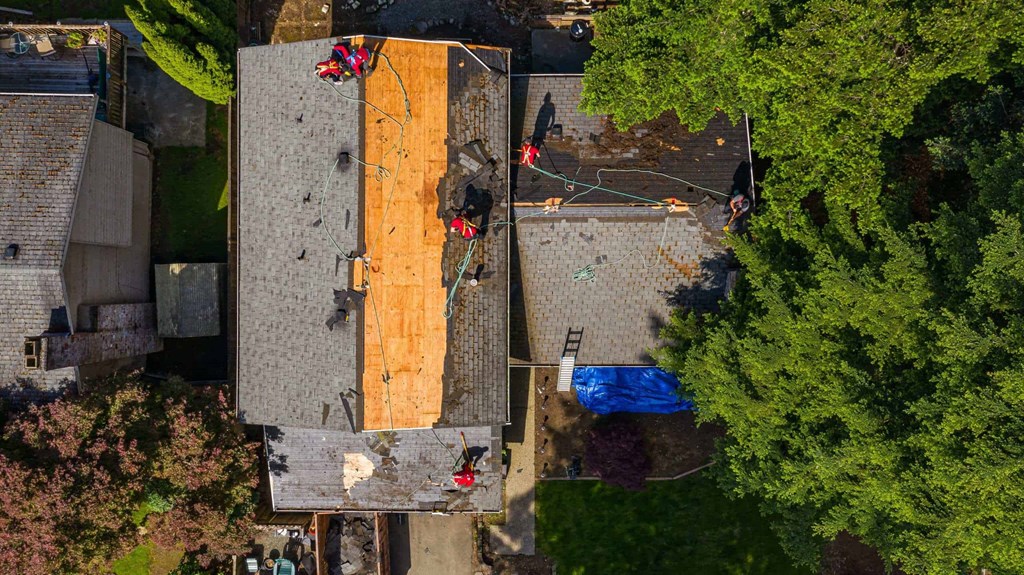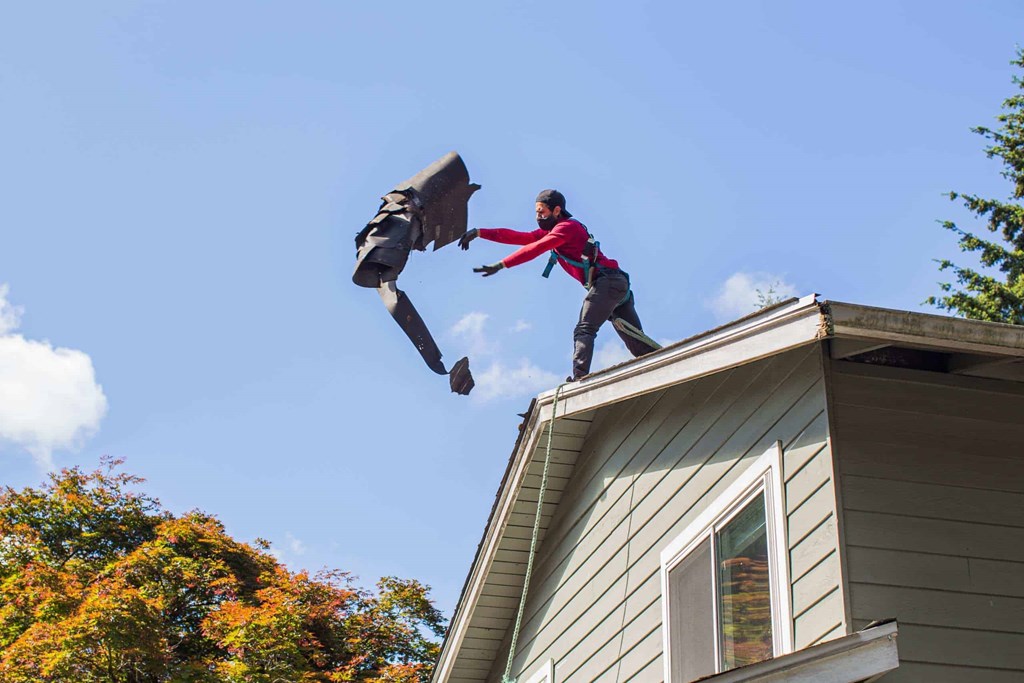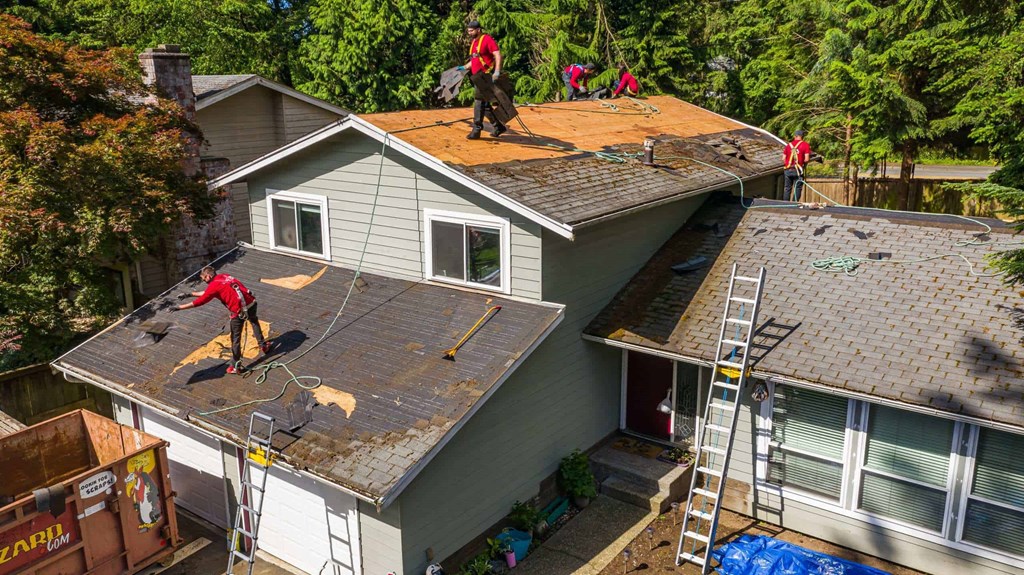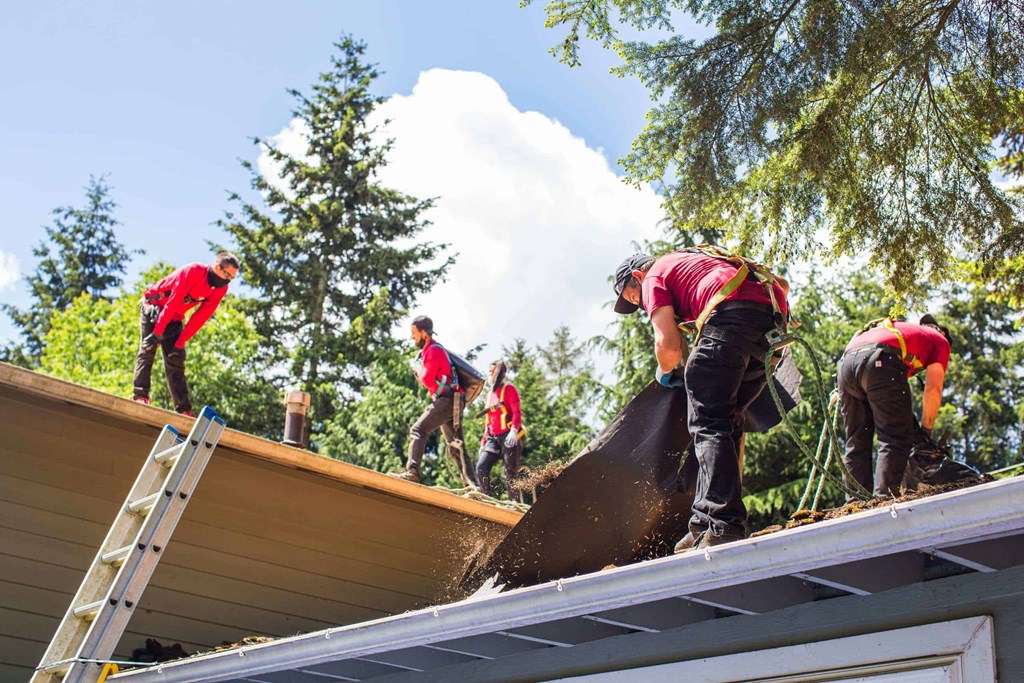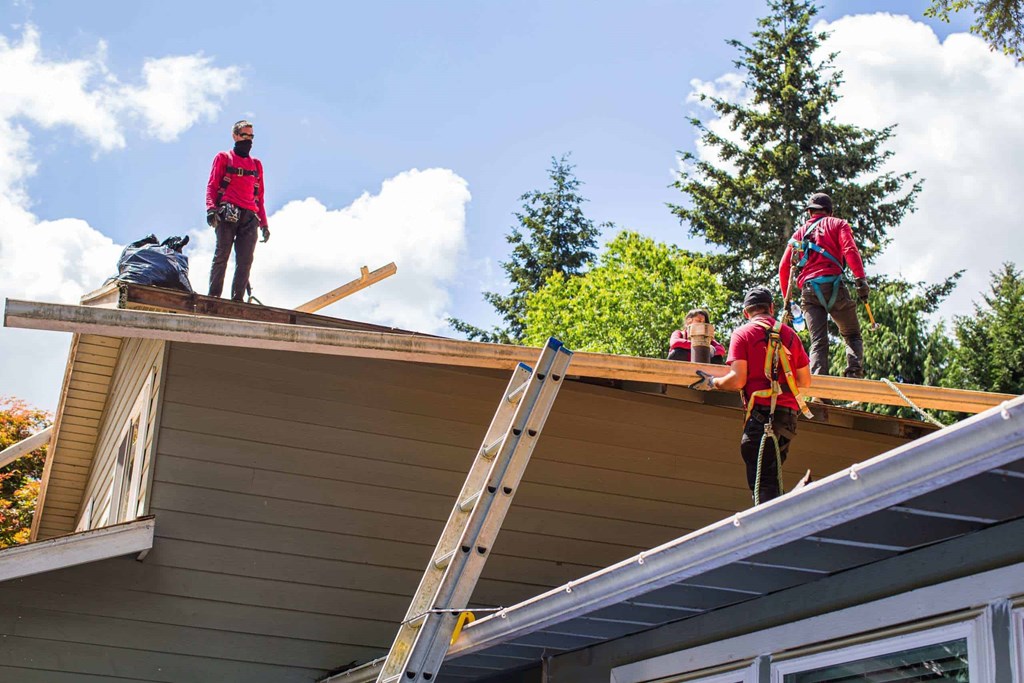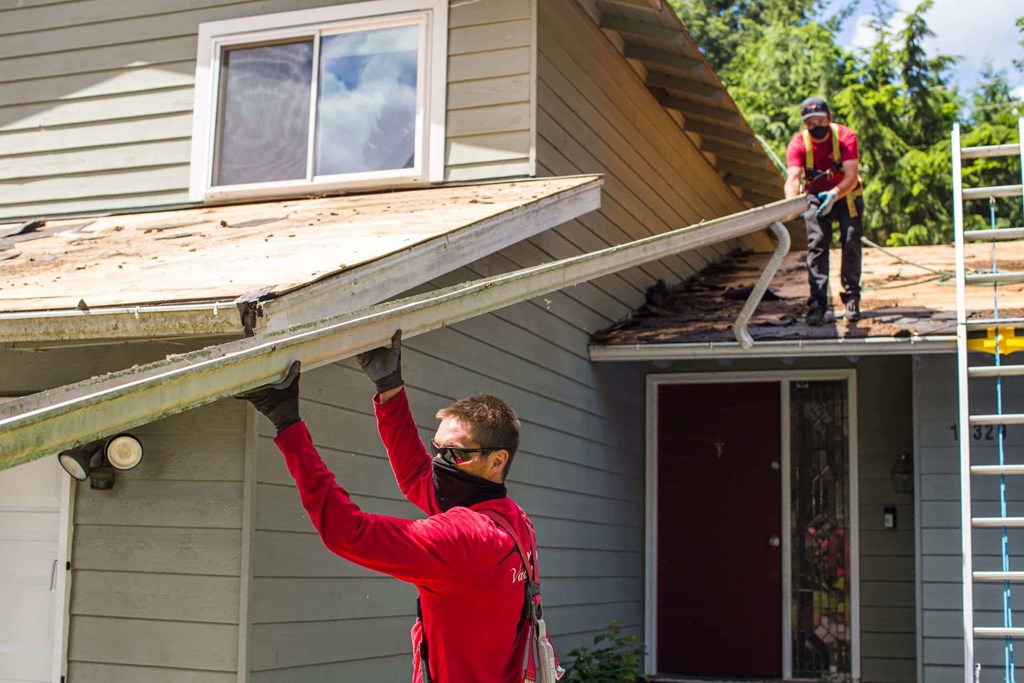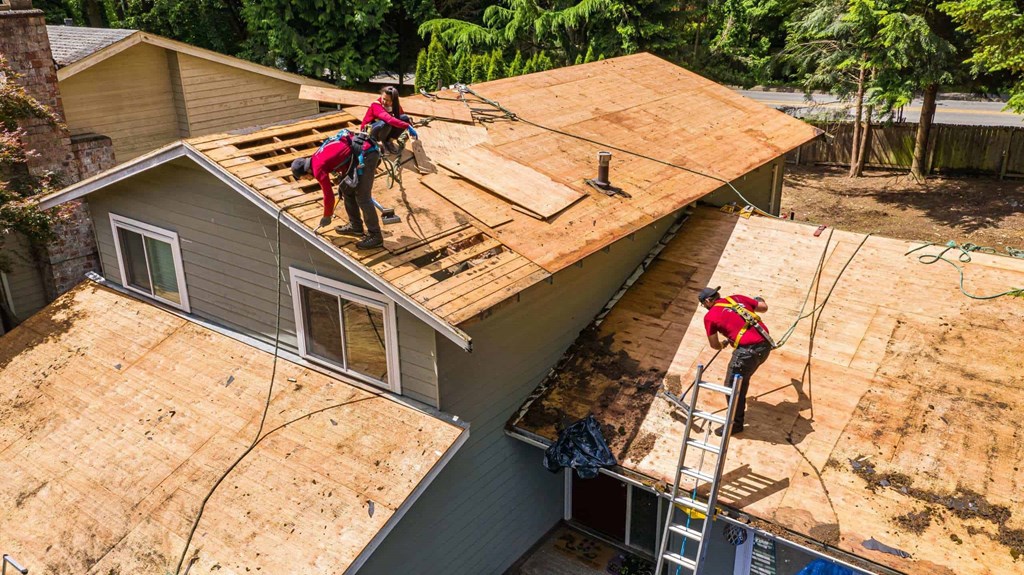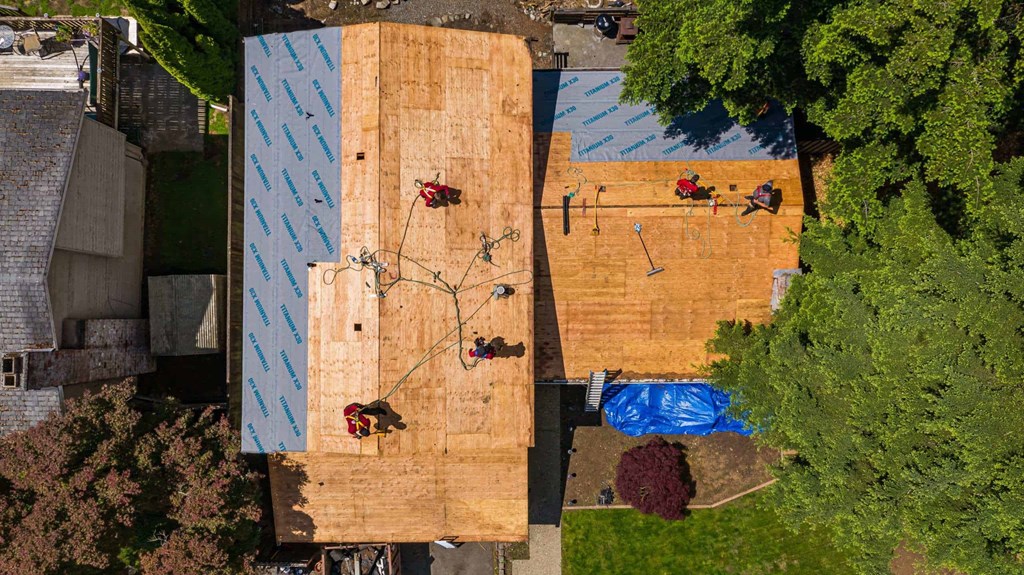 All materials were generously donated by Owens Corning along with Stoneway Roofing supply. The dumpster was provided by Hungry Buzzard. Generous donations from all our project partners made providing Lisa and her family with a FREE ROOF possible. We dedicate this project to all our healthcare workers putting in long hours and tireless efforts to provide health and safety to our communities. Hats off to Lisa and every healthcare professional like her, thank you!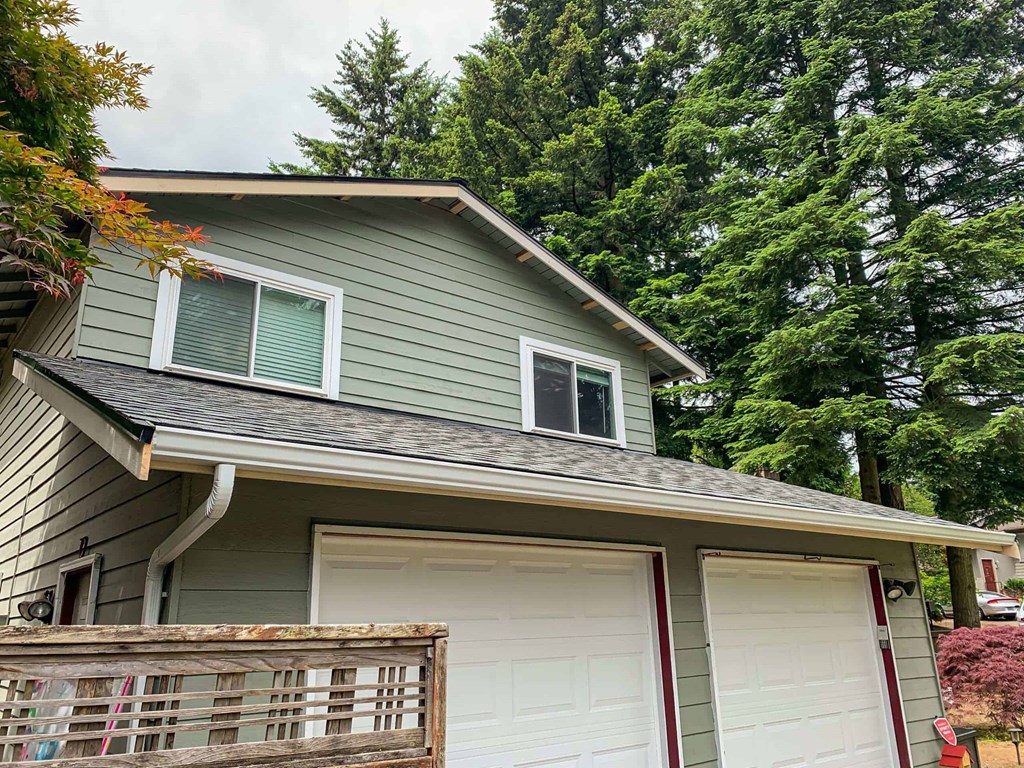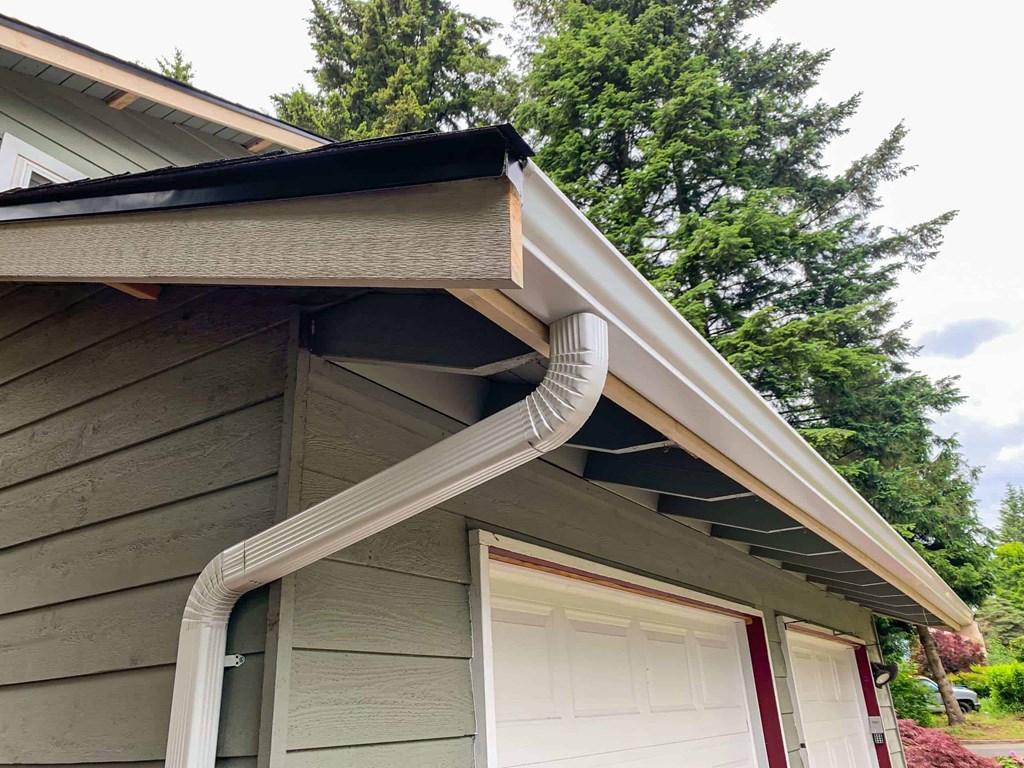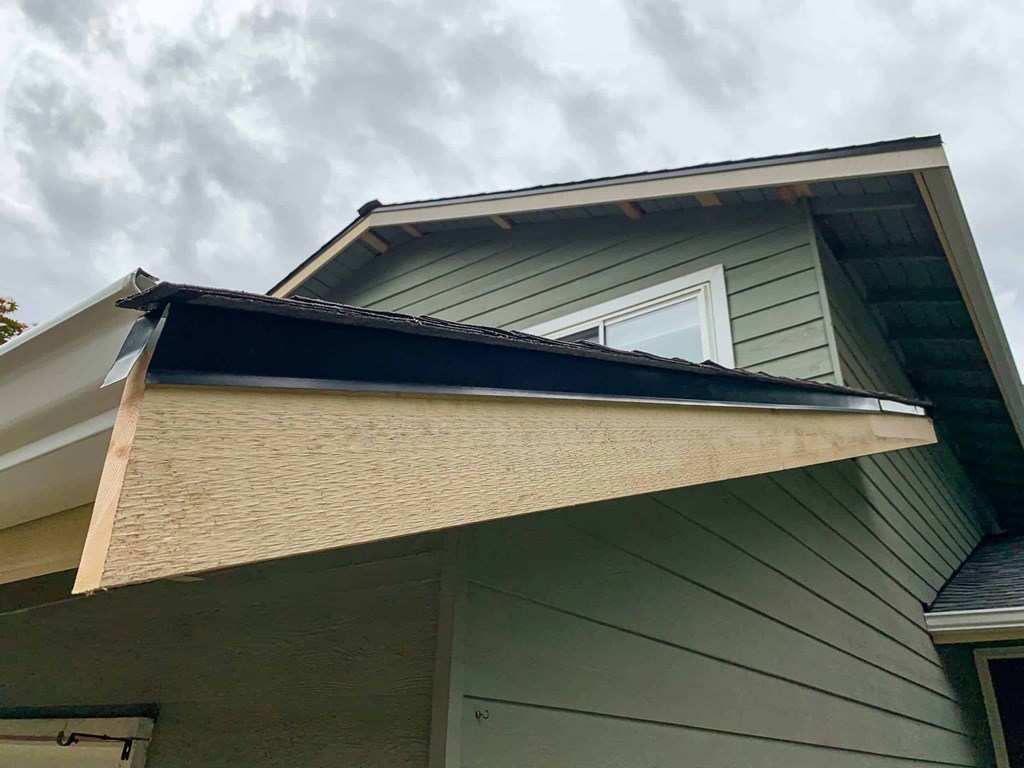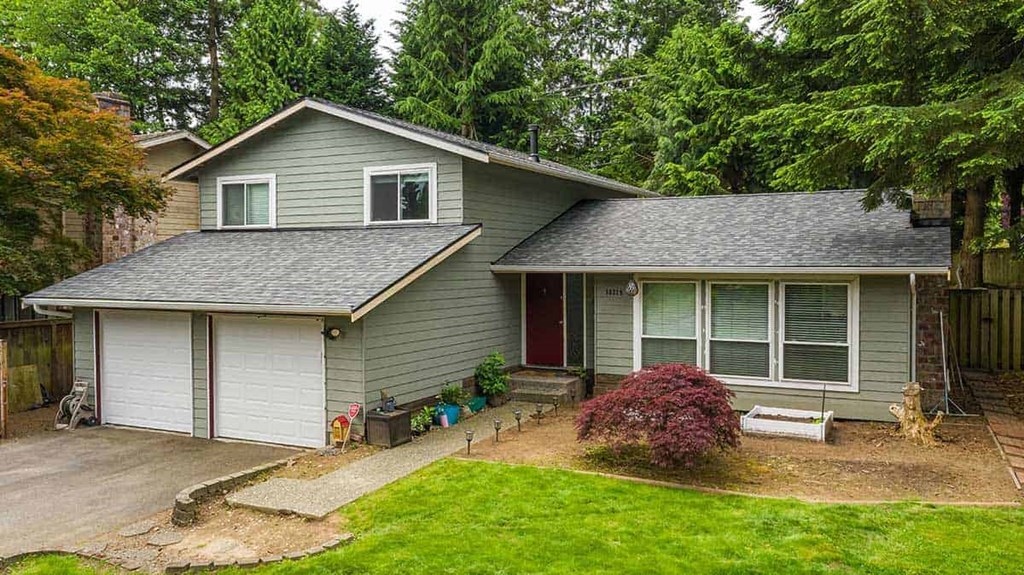 Do you know someone in your community in need of a new roof? Nominate them today for our next Peace of Mind project!