The Peace of Mind Program Comes to Des Moines, WA with a New Roof for Local Family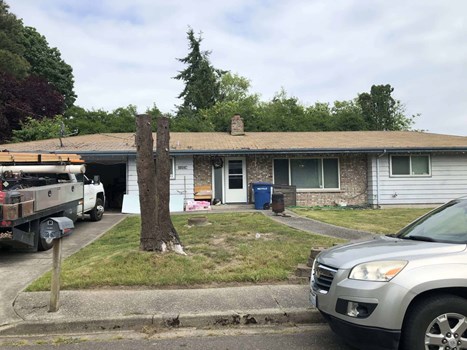 Stephanie, a long time Des Moines resident, discovered her roof was in bad condition when the family's satellite TV went out. Thinking it was just a receiver issue she contacted her satellite carrier and scheduled to have a roof technician out to her home. During his inspection the technician informed Stephanie that her roof was sagging in multiple places and was in very rough shape so Stephanie set to work gathering quotes for a new roof.
Stephanie's husband Paul is a three time cancer survivor and the family knew that between the medical bills and other expenses the only way they could afford a new roof was through financing. So when they found out they were unable to qualify for financing, Stephanie began to worry and turned to her long time friend, Amy, for support and insight.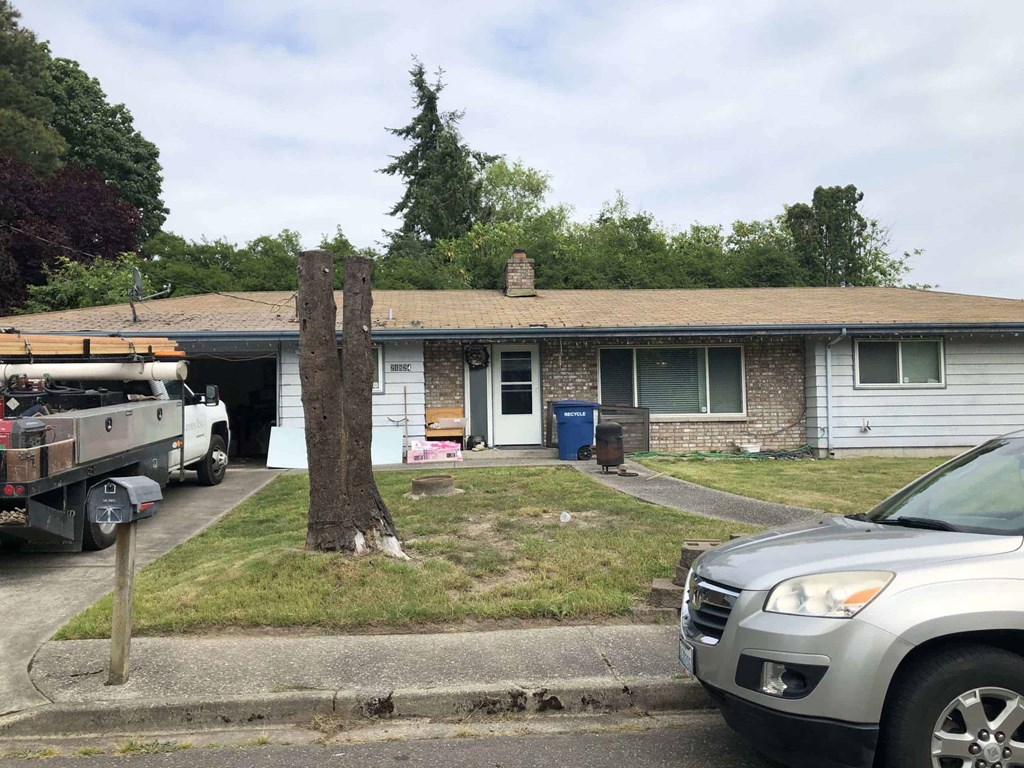 Amy had recently learned of the Valentine Roofing Peace of Mind Program and nominated Stephanie and her family for a new roof. In her nomination Amy cited the kindness and generosity Stephanie showed her children, her friends and her community day in and day out. An avid volunteer, Stephanie worked with shelter programs in Seattle to help feed the hungry, she volunteered at her children's school regularly and she was committed to the local Girl Scouts programs. After spending her life giving to the community, Amy saw this as a chance to give back to Stephanie, her selfless friend.
Valentine Roofing partnered with Owens Corning as well as Stoneway Roofing Supply to provide Stephanie and her family the new roof they desperately needed. Owens Corning donated the shingles and shingle accessories while Stoneway Roofing Supply donated the other roofing materials that were needed to complete the project. Valentine Roofing was able to provide disposal and labor so that Stephanie and her family would not have to worry about any expenses. The Valentine Roofing expert roofers were able to tear off the old roof, install new plywood and a whole new roofing system on the Des Moines, WA home within just a few days. The new roof let Stephanie and her family breathe again knowing that the daunting project was completed without adding more financial stress. The peace of mind that comes with a secure roof and home allowed Stephanie to continue focusing her efforts on making a positive impact in her community.