Roof Cleaning and Maintenance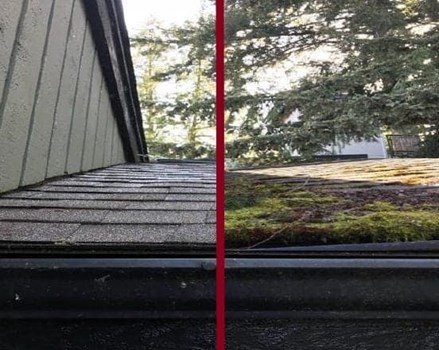 From Skagit to Thurston county, Valentine Roofing offers roof cleaning to help elongate the life of your roof and keep it looking new from year to year with annual maintenance.
Existing moss is agitated with a wire brush which will physically remove over 80% of the existing moss. Then we will blow off the moss and roof debris followed by cleaning out any open gutters and downspouts.
We will apply our moss and algae treatment to kill the remaining moss that didn't come off with the wire brush. This may take a few weeks as the rain will naturally bring the moss treatment down the entire roof.
As with our annual maintenance service, we will thoroughly inspect your entire roof system and supply you with an after service, comprehensive report of your roof including the details of the service we performed. This will feature before and after photos so you can see the difference. We will also perform a full clean up of the grounds.
Check out a recent cleaning we finished in Marysville!
Before: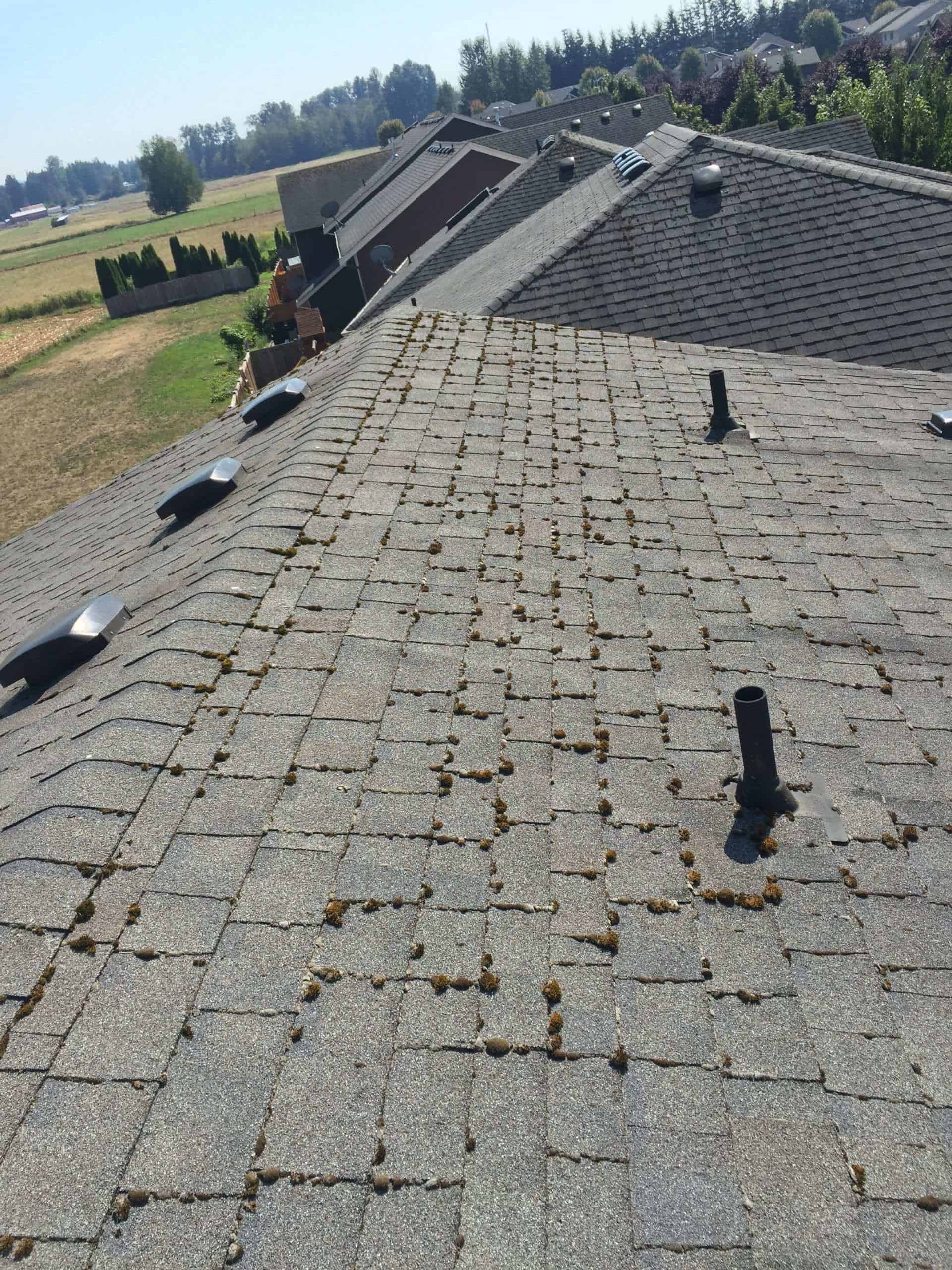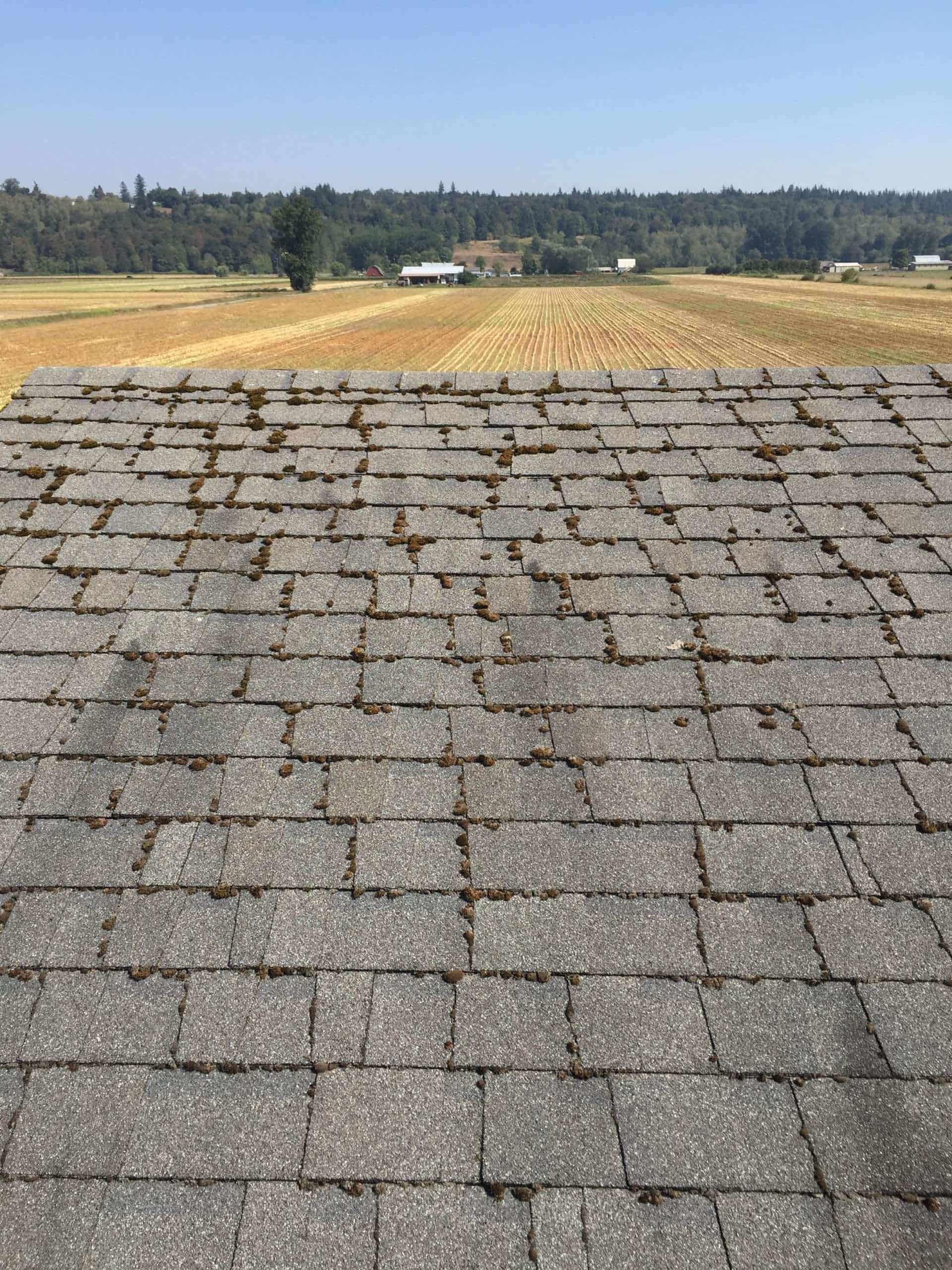 After: