Understanding How Energy Efficiency Plays a Role in Sustainable Building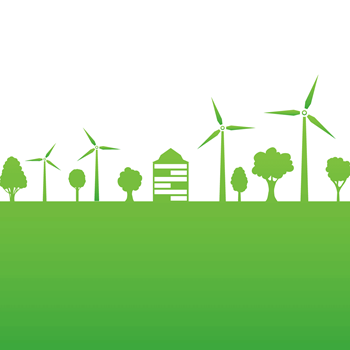 Sustainability in the home improvement industry is about the longevity of products, the manufacturing process as well as the footprint of the product over time. This is where the energy efficiency of a product comes into play. Residential energy use makes up about 20% of the greenhouse gas emissions in the United States, according to the EPA. That is a pretty big piece of the puzzle.
You can create more sustainability with your next home improvement project by making meaningful updates to the energy efficiency of your home. This can be achieved by using energy star products. Energy Star ratings come directly from the EPA. Any product with an Energy Star label meets strict specifications for energy efficiency. This will reduce your energy usage as well as save you money on energy costs.
Another way to create energy efficiency through home improvements is by focusing on projects that improve your home's overall energy efficiency. Roughly one-quarter of a home's energy use stems from heating and cooling. Some of that energy cost comes from heat transference through vulnerable places like windows, doors, and attic spaces. Focusing home improvements to update the energy efficiency of those areas will result in a more energy-efficient home overall reducing your carbon footprint.
If sustainability is on your list of must-haves for home improvements you don't have to go to extremes to reach it. Create a more energy-efficient space and go green on your next home improvement project.