Valentine Roofing Reviews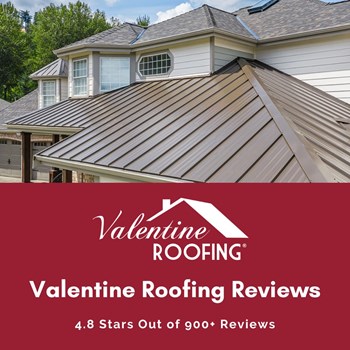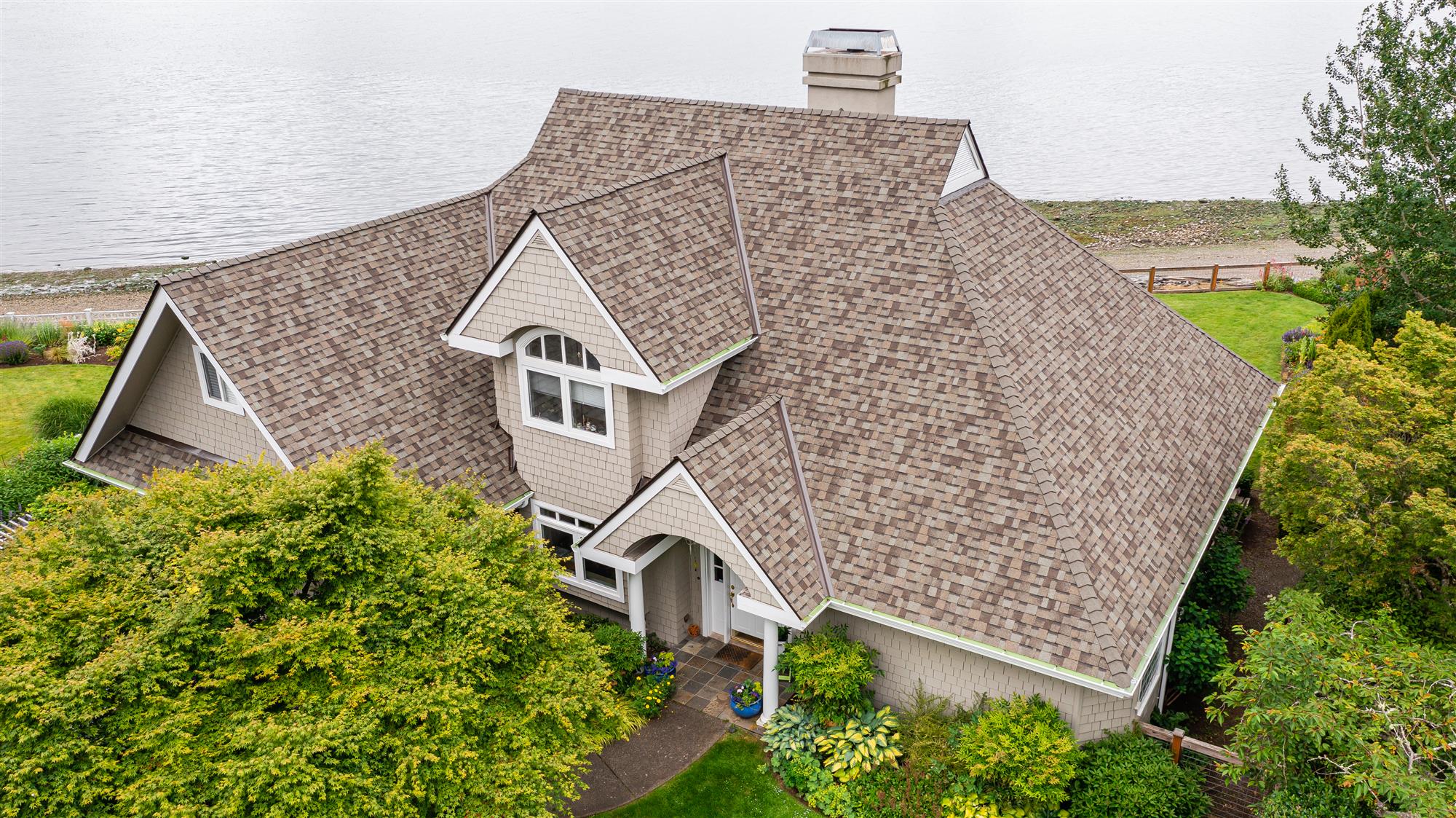 Valentine Roofing Reviews
With 4.8 stars and over 1000+ reviews on Google, Valentine Roofing is the top roofing contractor serving the Seattle and greater Puget Sound area. If you would like a free on-the-spot roofing, gutter or attic insulation estimate, call (206) ROOFING today!

Here are some testimonials and reviews of what our recent customers are saying about Valentine Roofing:



5 Star Google Review (Kate Pepsny of Seattle):
"We had a fantastic experience with Valentine Roofing and Gutters. Rene and his team worked extremely hard on installing the roof and Agustin and his team were both kind and experienced in installing the gutters. This was a very big project and they worked with excellence and efficiency.
Our favorite part about Valentine was their communication. We've worked with a lot of companies and have never seen anything like it! You'll love working with LeeAnn, Rochelle, and so many others. One other thing to note... Greg was our initial contact and sales rep. He was personal, knowledgeable, and easy to work with.
Thanks to everyone at Valentine. They recommend getting multiple estimates for your roof, but we would just go straight to them. Their price and service were impeccable!"



5 Star Google Review (Linda St. John of Renton):
"Valentine Roofing is one of the best businesses I have dealt with. Their pricing, professionalism, and communications are the best ever. They were always on time and completed the project in record time. They communicated every day with me to be sure my questions were answered and that I was fully apprised of their work schedule. You can't go wrong by having them do your roofing project."



5 Star Google Review (Jeff T of Des Moines):"Impressed with Valentine Roofing's product line, warranty and customer service! Tear down, some board replacement, install, and clean up all done in less than 2 days! Kept me informed along the way. Intend to hire them annually to do roof and gutter maintenance. Highly recommend."

5 Star Google Review (B Burrow of Orting):
"If you want a company that cares, is responsive and does quality work, Valentine roofing is the one to choose.
We had a window replaced. The project manager LeeAnn kept us up to date on the schedule and checked on the work after it was completed. The installers were curious, professional, and did an exceptional job."

5 Star Google Review (Marshall and Debbie Stuteville of Seattle):
"We had a great experience with Valentine Roofing (and gutters). Carlos was fabulous on the roofing part of our job and Agustin (and daughter) did an amazing job on our gutter installation. Thanks again to them and all the folks that were so helpful at Valentine Roofing!"

5 Star Google Review (Shannon Prater of Edmonds):
"Elmer and crew were exceptional on TPO installation."

5 Star Google Review (Greg Holman of Renton):
"We just had a new roof installed by Valentine on our rental home in Renton. They did a fantastic job! From Eric the estimator, through our experience manager LeeAnn, the communication was stellar and the price extremely competitive. Since we could not be on site, they even sent photos of the tear off and replacement. We couldn't be more happy."



5 Star Google Review (Joshua Brenner of Fircrest):
"Valentine Roofing has offered me nothing but a great customer service experience! I was initially referred to Valentines by my aunt and grandmother, who both got their roof done by them and loved the work they did. They've been around since 2018, so they're pretty reputable, and I liked how they stand by their work by offering a lifetime warranty. The maintenance program they offer was also a huge plus because it means I won't have to get up there and clean it myself.
After I scheduled an appointment with them, they sent Chris out to my home, who was great! He was able to answer all of my questions. Even after the appointment, he made sure to take the time to respond to our calls, texts, and emails and ensured that everything went well and that I would get exactly what I was expecting. What I particularly liked about what he showed me was how good the quality of the shingles they use was because I plan to be in this house for a long time, so I want to make sure they last. After things were wrapping up, Chris let me know about the Vacation Voucher I'd be receiving for my purchase! I thought it was just the icing on the cake that tied everything together. I was already sold on their company, but it was nice to receive a little something extra on top of their already awesome perks.
I've been delighted with my experience with Valentine! I've already told my neighbors all about how nice their roofs are and the Vacation Voucher promotion they're offering. Thanks to Valentine Roofing, I'm very excited to get it all done."
Call (206) ROOFING for all your roofing and gutter replacement needs!