Meet Bill and Leanne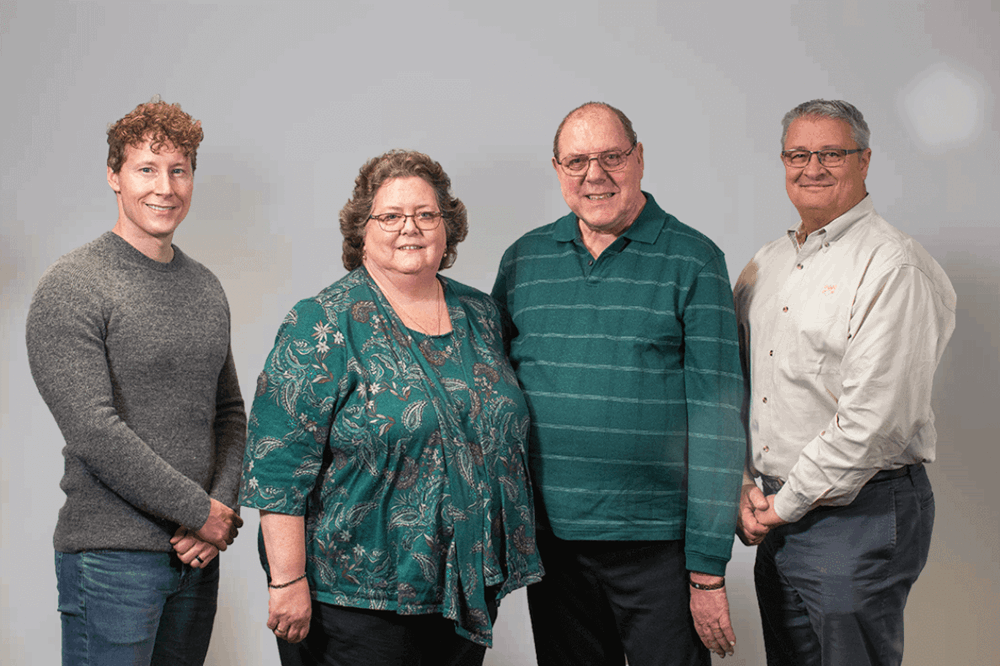 Bill and Leanne have been married for 43 years and purchased their home in Lake Forest Park, WA in 1983 from an auction. Knowing the roof needed to be replaced, Bill and his brother-in-law went to work replacing the roof together. Over the years Bill took it upon himself to clean and maintain the roof along with other homeowner projects like building new cabinets and tackling various plumbing projects. Bill's passion has always been working on cars and driving them. He was able to create a successful career out of his passion and was a driver for Seattle Metro for 16 years. The couple raised their 2 daughters in their Lake Forest Park home and still have their daughter's senior project, a picnic table she built herself, out in front of the house. In time the memories, the love, and the projects in their home grew. Each one a testament to the life and family they built together. A few years ago Bill started noticing some tingling in his hands that never seemed to go away. At first, he was able to brush the instances off but soon could not ignore that something seemed off. With the insistence and encouragement of his wife Leanne and their two daughters, Bill began his journey to a diagnosis, a journey that took 10 doctors and nearly 3 years. Bill was diagnosed with ALS, a diagnosis that ended his driving career. The diagnosis and the disease have been a big adjustment for both Bill and Leanne but they are intent on making the best of every moment together, as they always have.
They are the kind of people that will help anyone and everyone that needs it. They are incredible support for their friends and family and are advocates in their community and farther-reaching areas for helping people in need.

Christina Stevens
In February of 2020 work began on the Vander Ploeg home. The roof on their home was installed by Bill 34 years ago but had recently started to fail and the gutters, at over 20 years old, were leaking. Valentine Roofing removed the old roofing material and gutters and installed a new roofing system complete with Titanium X30 underlayment, Duration shingles, PVC single-ply membrane on the flat roof section, and seamless aluminum 5K gutters. The crew went above and beyond completely overhauling the woodshed roof as well as the old playhouse giving it new life for future generations of play.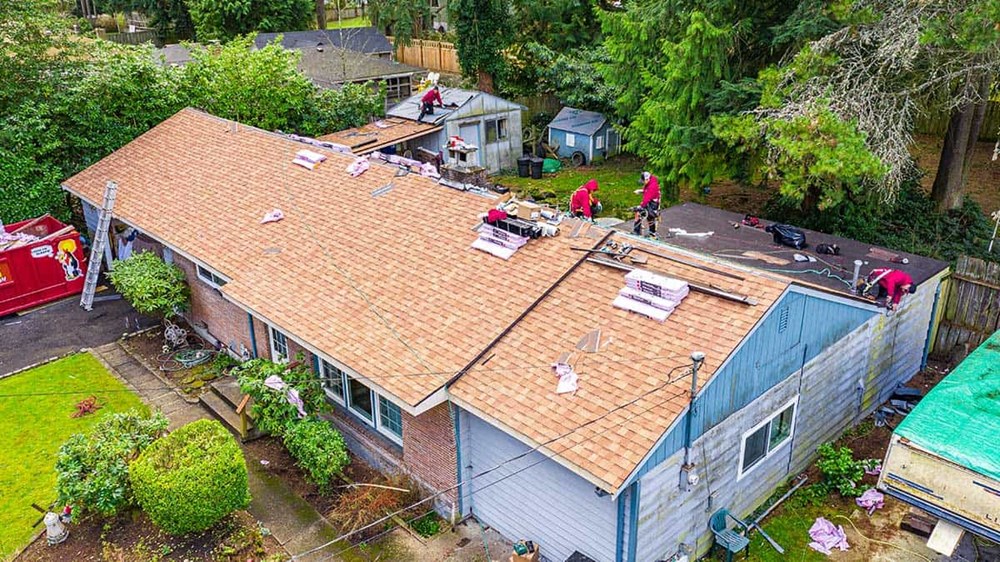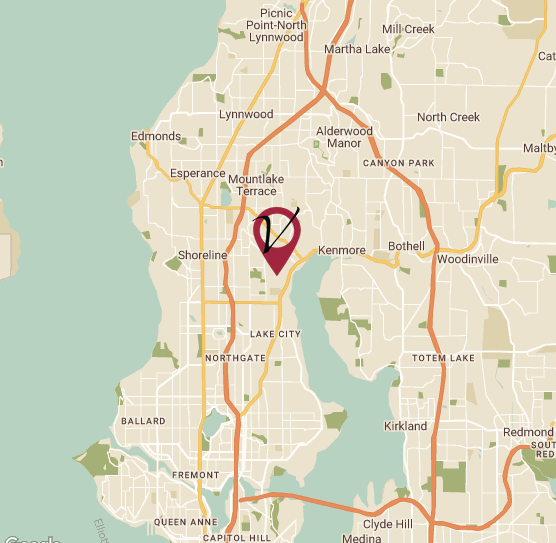 Project Specs
LOCATION: Lake Forest Park, WA
ROOF TYPE: Composition
ROOF PITCH: 4/12
SHINGLE TYPE: Owens Corning Duration
SHINGLE COLOR: Desert Tan
GUTTER COLOR: Musket Brown
GUTTER TYPE: 5k with 2x3 downspout
JOB NOTES: New CDX plywood was installed over the existing shiplap. During the install, the crew leader was able to reinforce the woodshed roof for added durability. Duration shingles and PVC were installed on the home and new Duration shingles were installed on the shed and playhouse. New fascia and gutters were installed on the home.