Meet Jenn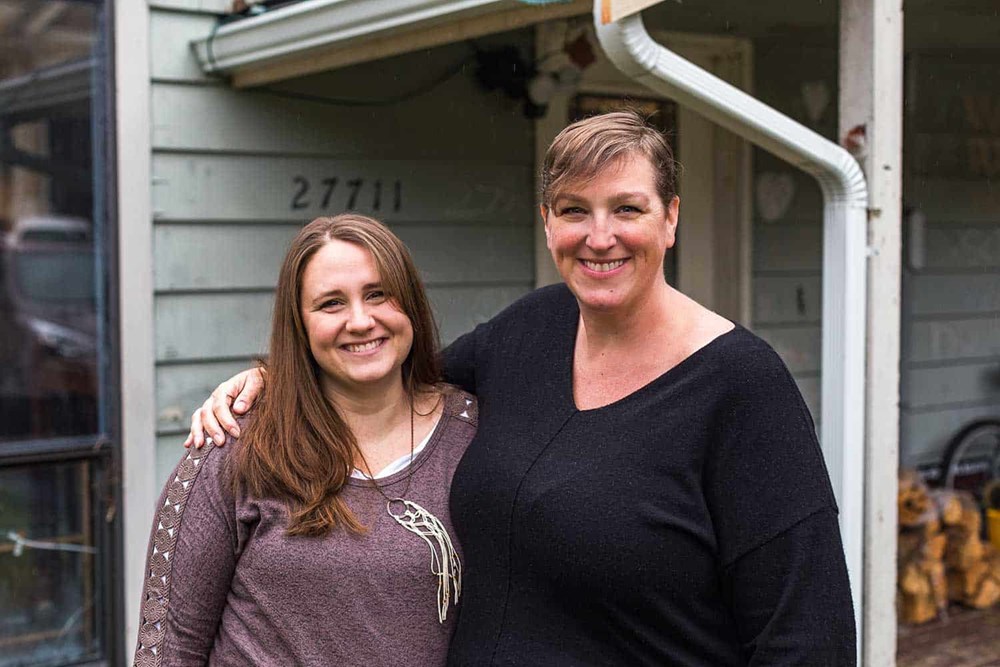 Committing herself to her community as a home birth midwife Jenn often spends long hours dedicated to providing care to several underserved members of the community. She works closely with families and others in her community to support them outside of her services as well, using community resources, local Buy Nothing groups and often her own funds to help improve their current situations. Jenn also volunteers her time with MAWS to lobby for change in women's healthcare. When Jenn is not volunteering her time or providing support to local families in need, she spends quality time with her two children ensuring they have a home full of love and understanding. Because Jenn often works long hours and spends sometimes unexpected time away from her children she takes any chance she can get to make unique and lasting memories with them. Her favorite time of year is the Christmas holiday break because she gets to spend time with her family making precious memories.
In December, Valentine Roofing began work at Jenn's home, her roof was actively leaking, and her attic insulation needed an upgrade. Work began by removing the old roofing material and attic insulation so that much needed repairs could take place. Once the new roof was installed on her home Valentine Roofing was able to replace the attic insulation, bringing her up to DOE recommendations. The fascia boards were replaced that has had shown sign of rot and new gutters were installed to keep water off the roof and where it belongs. By alleviating a seemingly overwhelming need for the Linstad family, without increasing any financial burdens, Valentine Roofing and their partners were able to provide peace of mind for Jenn and her family.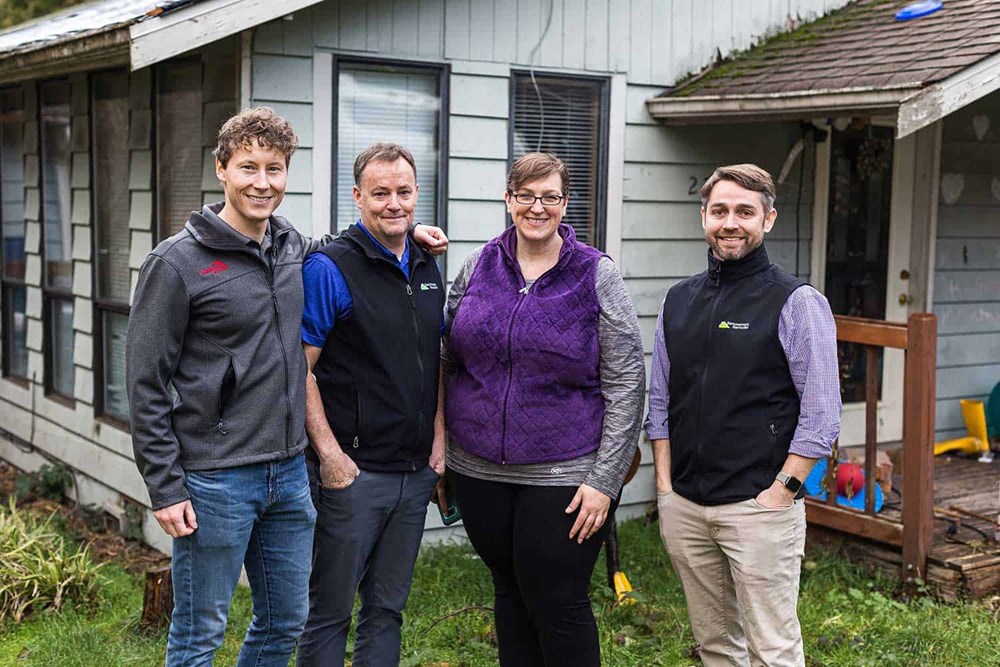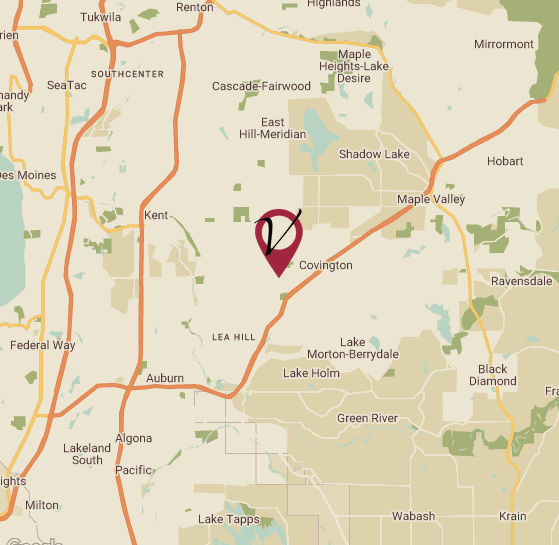 Project Specs
LOCATION: Kent, WA
ROOF TYPE: Composition
ROOF PITCH: 5/12
SHINGLE TYPE: Owens Corning Duration
SHINGLE COLOR: Estate Gray
GUTTER COLOR: Lo Gloss White
GUTTER TYPE: 5k with 2x3 downspout
PROJECT NOTES: New ½ inch CDX plywood was installed over the shiplap roof deck. New fascia and barge board was installed on the entire home. New attic insulation was installed to bring the home up to DOE recommendations. Sammamish remodel provided new drywall, new paint and new lighting for the living room and bathroom.