Meet Lisa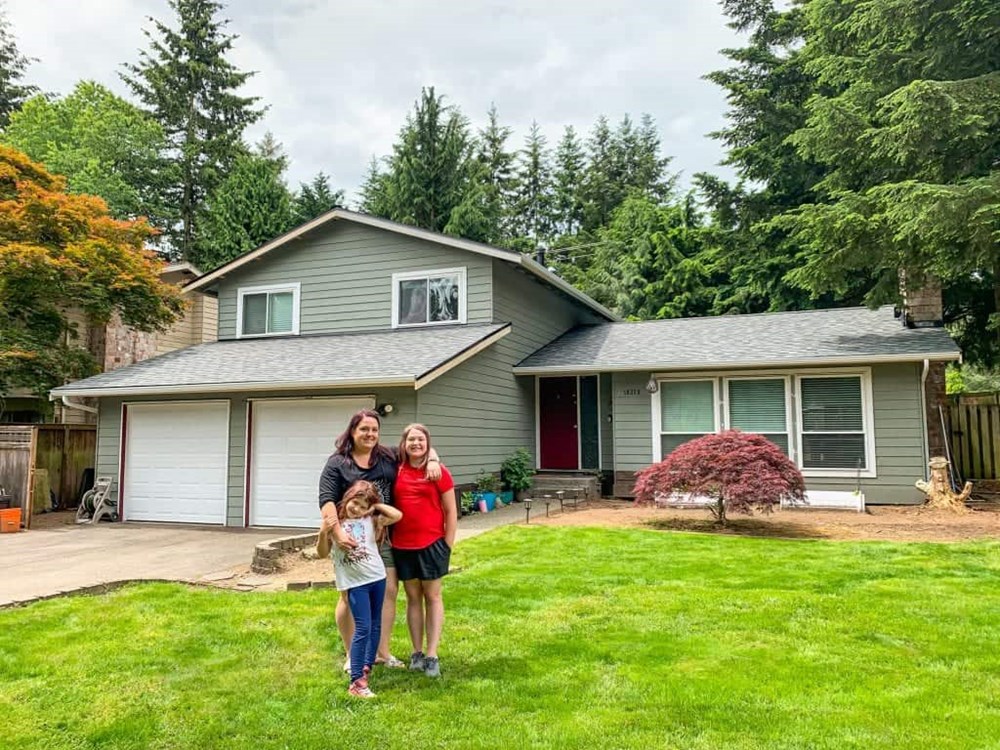 Lisa is a single mom of two girls and a dedicated nurse working at EvergreenHealth Medical Center in Kirkland. Lisa has always been passionate about helping others. She regularly mentors young nurses as they grow both professionally and personally. When a friend or neighbor is in need, Lisa is always first to step in. Recently, when she heard a friend was called up in the reserves and sent to Manhattan as part of a response team for the Covid-19 pandemic Lisa coordinated an effort to provide care packages and more to her friend along with the other nurses working on the front lines in the growing epicenter of New York. Within 24 hours Lisa had put together over $500 for food and other items for the care packages. Her community has always been important to her and she often helps out her neighbors around their homes. When the opportunity arose to return her childhood neighborhood Lisa jumped at it. The home she was able to purchase needed a lot of work before her family could move in and she was determined to fix up her new home for herself, her two children, and the neighborhood.
Lisa is always thinking of others and finding ways to try to help. Her passion for caring for others extends beyond just her patients as she has also found a love for teaching and supporting the younger generation of nurses as they begin their careers.

Robin Heilbrunn
In June 2020 Valentine Roofing installed Lisa's new roof and gutters. Valentine Roofing crews removed the old failing roof, repairing areas that had been affected by water penetration causing parts of the roof deck to rot. A whole new roofing system was installed featuring the Owens Corning Duration® shingle in beautiful Estate Gray. Crews also installed new fascia and a new gutter system to address the issues Lisa was having with her old gutters falling off the house. The project was completed in 4 days, letting Lisa and her two daughters enjoy their new sanctuary.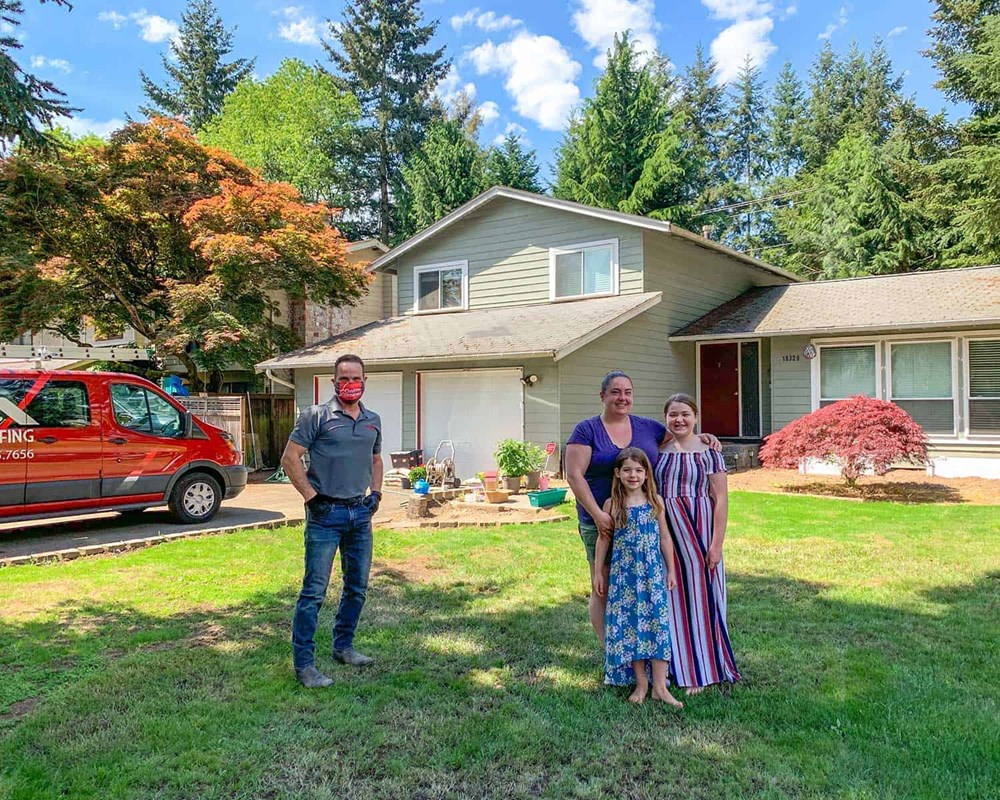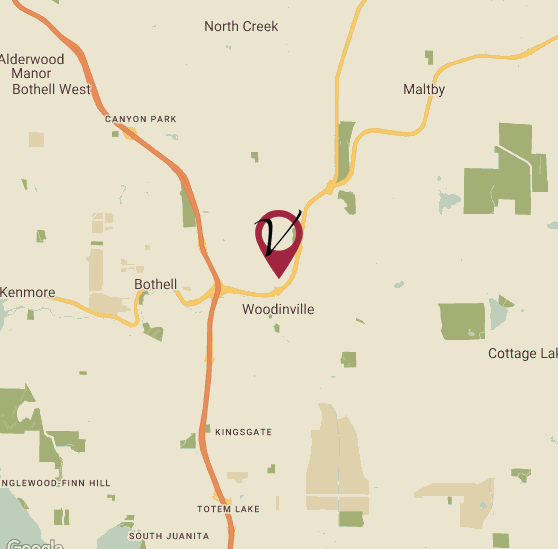 Project Specs
LOCATION: Woodinville, WA
ROOF TYPE: Composition
ROOF PITCH: 4/12
SHINGLE TYPE: Owens Corning Duration
SHINGLE COLOR: Estate Gray
GUTTER TYPE: 5K Seamless Aluminum
GUTTER COLOR: Lo Gloss White
JOB NOTES: New CDX plywood was installed in areas that needed roof deck repairs. During the install, the crew leader was able to repair the soffits and remove all signs of water damage on the roof structure. Duration shingles were installed over Titanium X30 underlayment. For durability and longevity, fascia was replaced before gutters were installed on the home.