Advantages of the SoundLok Metal Roofing System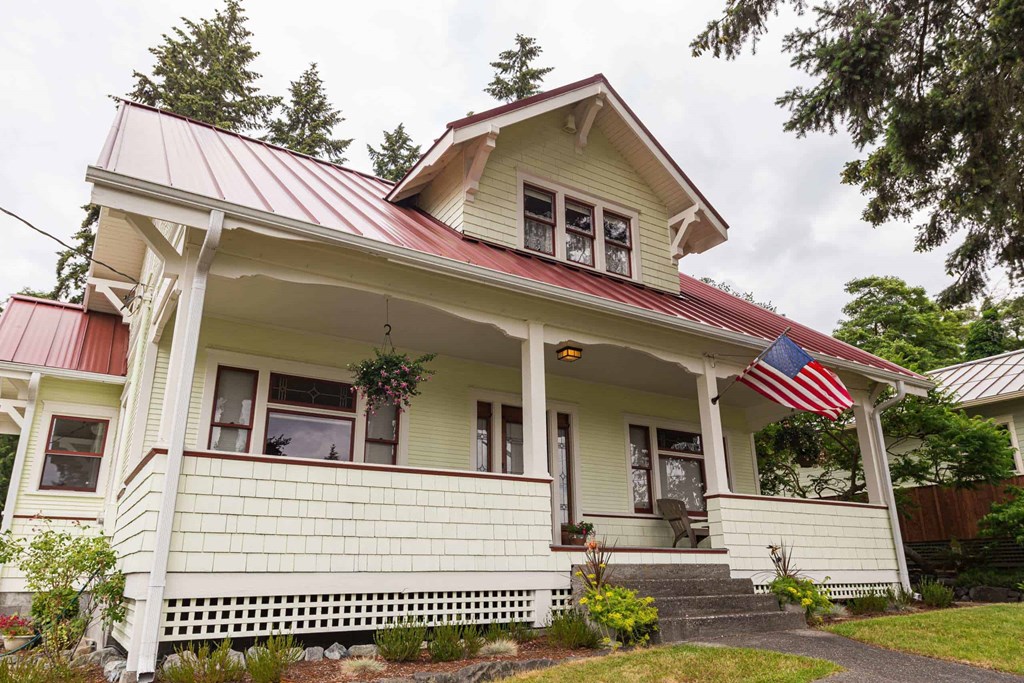 The popularity of Metal roofs here in the Pacific Northwest is on the rise. Shifting trends with the rise of the contemporary modern and rustic farmhouse styles have led many to consider metal roofing as a serious material choice for their home.
Metal Roofing provides superior protection from outside elements while bringing a bold modern aesthetic that can truly transform the look and feel of nearly any home. Metal roofs can last well over 50 years, are non-combustible, can reduce cooling costs by as much as 25%, and are easily cared for with routine annual roof maintenance by a roofing professional.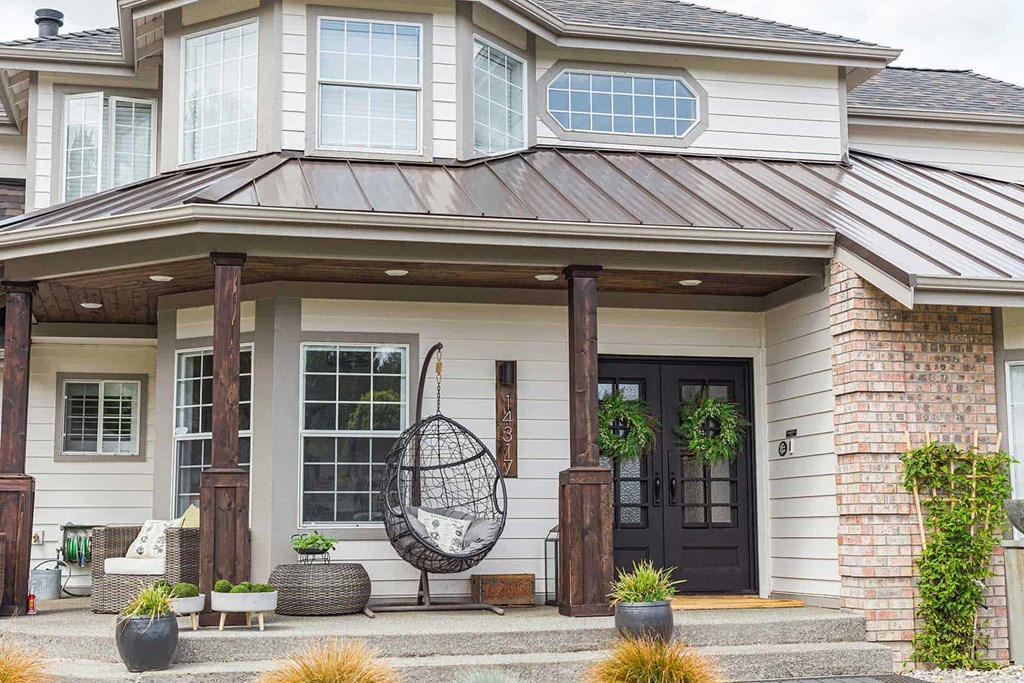 In today's market, there are a variety of metal roofing panel options available, all with varying prices and levels of quality of the material itself. At Valentine Roofing, we install only the best standing seam metal roof panels manufactured by our industry partner, Sound Building Supply. SoundLok metal roofing panels feature concealed fasteners which is a major advantage over comparable metal roofing panels, ensuring increased durability and longevity throughout the coming years. SoundLok panels are extremely durable, lightweight, and environmentally conscious. Due to its superior construction and finish, SoundLok metal roof panels will not crack, rot, chip, or shrink over time. With concealed fasteners, superior construction, and a durable finish to defend against damage, SoundLok panels offer the best protection for your home while enhancing the overall beauty.
To accommodate every Northwest home, Valentine Roofing installs both 24 and 26 gauge sizes available in over 10 colors, either pencil ribbed or striated. As a homeowner, you have a wide variety of color choices enabling you to fully achieve your home improvement goals. A SoundLok metal roofing system by Valentine Roofing is an investment that will last for years and years to come - adding efficiency, vibrancy, and beauty.
Visit our metal roofing page to find out more about the benefits of metal roofing systems and to inspire your own metal roofing project!